Cisco-Eagle Names James Murphy Vice-President of Sales
In his new role, Murphy is responsible for all sales activities across the company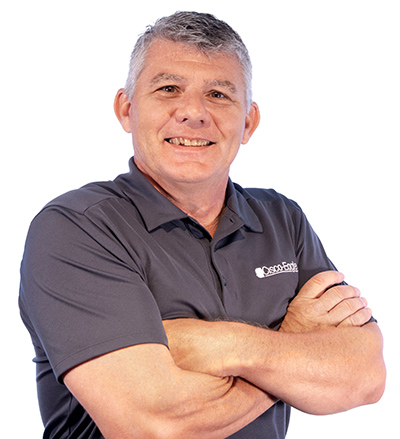 Effective September 1, 2020 Cisco-Eagle has named James Murphy Vice-President of Sales according to company president Darein Gandall.
Murphy brings a wealth of experience to the position. After beginning his material handling career at Hytrol Conveyors, Murphy joined Cisco-Eagle in a sales role in 1998, where he was instrumental in a number of successful large projects for customers in food production, distribution and manufacturing. He joined Colson Casters in a sales leadership role in 2007, before returning to Cisco-Eagle as Arkansas Sales Director in 2013. In that role, he revitalized the sales teams and processes that significantly increased Cisco-Eagle's reach and overall market position in Arkansas.
Later, Murphy became Sales Director for many of our remote offices, including St. Louis, Michigan, Virginia and Florida. He was instrumental in opening our Nashville satellite office in 2019.
"James has proven invaluable," said Gandall. "His ability to nurture and guide our sales group has helped us increase our market share and improve the solutions we provide to customers. His responsibilities will encompass all sales activities throughout the company, allowing me to transition to broader concerns as we grow."
In his new role, Murphy will direct all sales operations at Cisco-Eagle with a focus on developing the company's sales force and its ability to serve customers across all its markets and offices. He will focus on training and development of sales professionals and managers. Murphy will create and execute Cisco-Eagle's go-to-market and operational strategies and participate with other senior managers in strategic planning. He will monitor the department's key performance indicators (KPIs) that impact the sales department and customers. Murphy will also assist the sales department with strategic customers and opportunities.
"We always work to solve problems for our customers," Murphy said. "We're constantly looking for ways to do that better and it starts with a professional sales team. We want to help our customers succeed, and it starts with the kind of exceptional salespeople we have here."
About Cisco-Eagle
Cisco-Eagle provides solutions for the movement, storage, retrieval, control and protection of materials and products throughout manufacturing, distribution, consumption and disposal. Solutions involve the application of material handling equipment such as conveyors, carousels, rack, shelving, mezzanines and other important elements. More complex solutions may incorporate a higher level of controls, automation equipment and distributed intelligence. Cisco-Eagle's exclusive AisleCop® forklift safety system is deployed for safety operations at scores of top companies nationwide. The company serves customers in all U.S. states and over 70 other countries.
Additionally, Cisco-Eagle offers its exclusive repair, service and maintenance department, which can execute emergency service, scheduled maintenance, plant reconfiguration and installation through our Field Services division.
As an employee-owned company, we provide the kind of exceptional service that only empowered, informed business owners can. Read about our ESOP for more information.
More information
---
Scott Stone is Cisco-Eagle's Vice President of Marketing with more than thirty years of experience in material handling, warehousing and industrial operations. His work is published in multiple industry journals an websites on a variety of warehousing topics. He writes about automation, warehousing, safety, manufacturing and other areas of concern for industrial operations and those who operate them.
What can we help you with?