2020 Warehouse/DC Operations Trends
In this unprecedented year, what were the biggest challenges faced?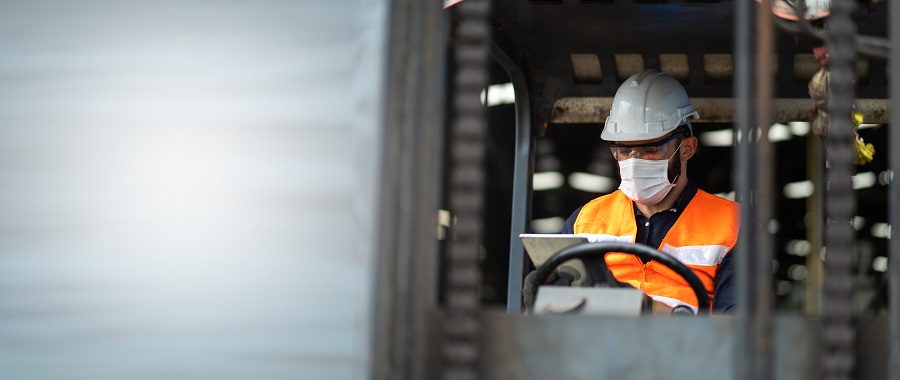 Each year, the Warehouse and Distribution Center Operations Survey asks logistics and warehouse operators about their current business and challenges. The responses showcase trends that companies are coping with. The 2020 edition of this survey, though, reflect an industry that was impacted profoundly by this new age of Covid-19 that we are currently experiencing. In short, this is a year unlike any other, and it shows in what the respondents provided to the survey.
Not does this survey show that the pandemic has made a significant impact on warehouse and DC operations when it comes to worker safety and e-commerce responsibilities, but it also indicates that, despite some struggles, most companies are making adjustments and growing through this remarkable set of circumstances.
Covid drives many operational decisions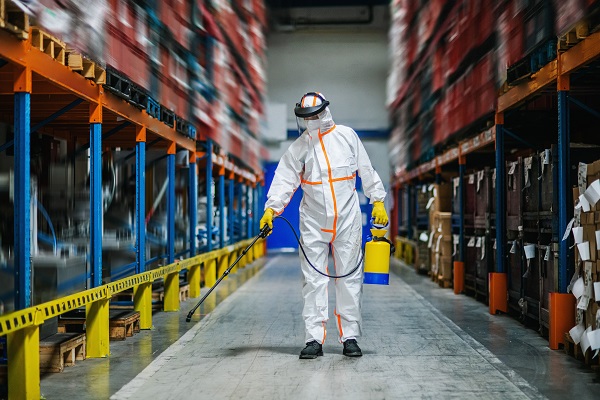 Not surprisingly, this new age of Covid casts a shadow over these industries. Companies had to discover new ways to help protect workers and fight the spread while also maintaining steady (and in most cases increased) operations to also satisfy a strong demand, most notably in the e-commerce landscape.
The safety measures enacted for each facility were ongoing and required constant adaptability based on what the science was presenting at any given time. Whether taking small steps such as mask enforcement and social distancing, or larger efforts in the re-organizing of stations and machines and sanitizing entire areas (or entire facilities), protecting workers was imperative in this new landscape. In fact, 100% of respondents say social distance practices were in use in work areas that would normally put people in close proximity, such as break rooms. Additionally, 94% say employees are wearing masks, 94% say they're sanitizing equipment on a regular basis, and 73% are doing temperature screening of employees. Also, 87% plan to continue at least some of these health-related practices after the pandemic subsides, as many believe that these measures have value long into the future.
In finding through this survey such a strong adherence to many of these guidelines, one can view this as very positive for ROI, as by implementing many pandemic-related measures has also help operations avoid shutdowns and reduced labor usage. Administering these practices has also allowed those surveyed to make new or improve existing warehouse processes, essential for those that want to be set up for success post-Covid.
Labor issues never stopped
While new safety processes and improvements were made to keep workers safe, the retention of those workers continued to be an issue. The pandemic backdrop only further highlighted the need to find and retain skilled labor, and what the alternatives to that could be. The inability to attract and retain a qualified hourly workforce was the top issue, cited by 53% of respondents this year. Difficulty in finding qualified supervisors was also cited by 33% of respondents, just below last year's 35% who ranked this as a tough issue.
42% surveyed have increased wages since March to retain and attract staff, 35% have increased staff, 27% have developed different or additional delivery capacities, and 23% have trained staff on new fulfillment tasks. Such findings show that for warehouse and DC operations, the COVID-19 challenge isn't about predicting what the post-pandemic future could be, it's about adjusting for the current times, which involves keeping workers safe while fulfilling more orders.
From these labor issues, an increase in looking towards automation was born for 2020. While the adoption of such systems has slightly increased over last year's survey (by 2%), it appears respondents see the use of automation as a necessary means of keeping pace with change while holding down costs.
E-Commerce propelled even further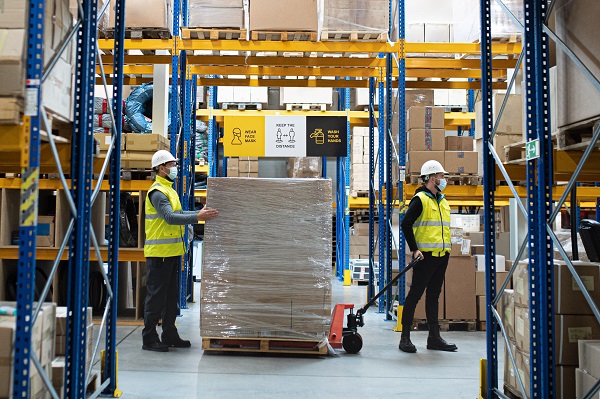 This new age of Covid has required quick adaptation and thinking for all, but or more than a few DCs, it has meant an increase in e-commerce fulfillment activity. When we asked about e-commerce growth since the pandemic began, 10% of respondents say it has grown their e-commerce channel by 60% or more, and a combined 34% say e-commerce has grown by 30% or greater since the beginning of the pandemic. Simply put, the pandemic has shifted e-commerce demand and fulfillment operations into a hyperdrive for 2020. Trends that were considered to be utilized later down the road are in play now, including growth in SKU counts, greater use of radio-frequency-based picking, more evaluation of automation, as well as the increased emphasis on inventory management.
With this surge has come an increase in operations and problems. When asked if challenges tied to a surge in e-commerce constituted a major operational issue, 37% replied that it did. This tied with insufficient space at 37% as the second most frequently cited major issue making an impact on current operations. Lack of SKU weight and dim data also climbed slightly, with 24% calling it a major issue.
While these challenges are expected with such a high increase in e-commerce growth, companies are also expanding at a higher than expected amount. For 2020, 80% plan some type of expansion, 1% more than last year, and the highest in the last four years for this question. In terms of different areas of expansion, 41% of respondents anticipate the need for more employees, up from 30% last year, while 43% anticipate more SKUs, up from 39% last year.
While 2020 proved to be a (hopefully) once-in-a-lifetime year faced with many pandemic-related challenges, warehouse and DC operations rose to meet them head-on in protecting employees, fulfilling an ever-increasing demand for products, and looking towards the future with process and labor-related improvements. Many companies will be better prepared for future growth because of this, and have the programs in place to meet so many metrics that show no sign of slowing down today or tomorrow.
More Resources
---
What can we help you with?