Cisco-Eagle Promotes David Sahyouni to National Sales Support Manager
Responsible for customer service and order coordination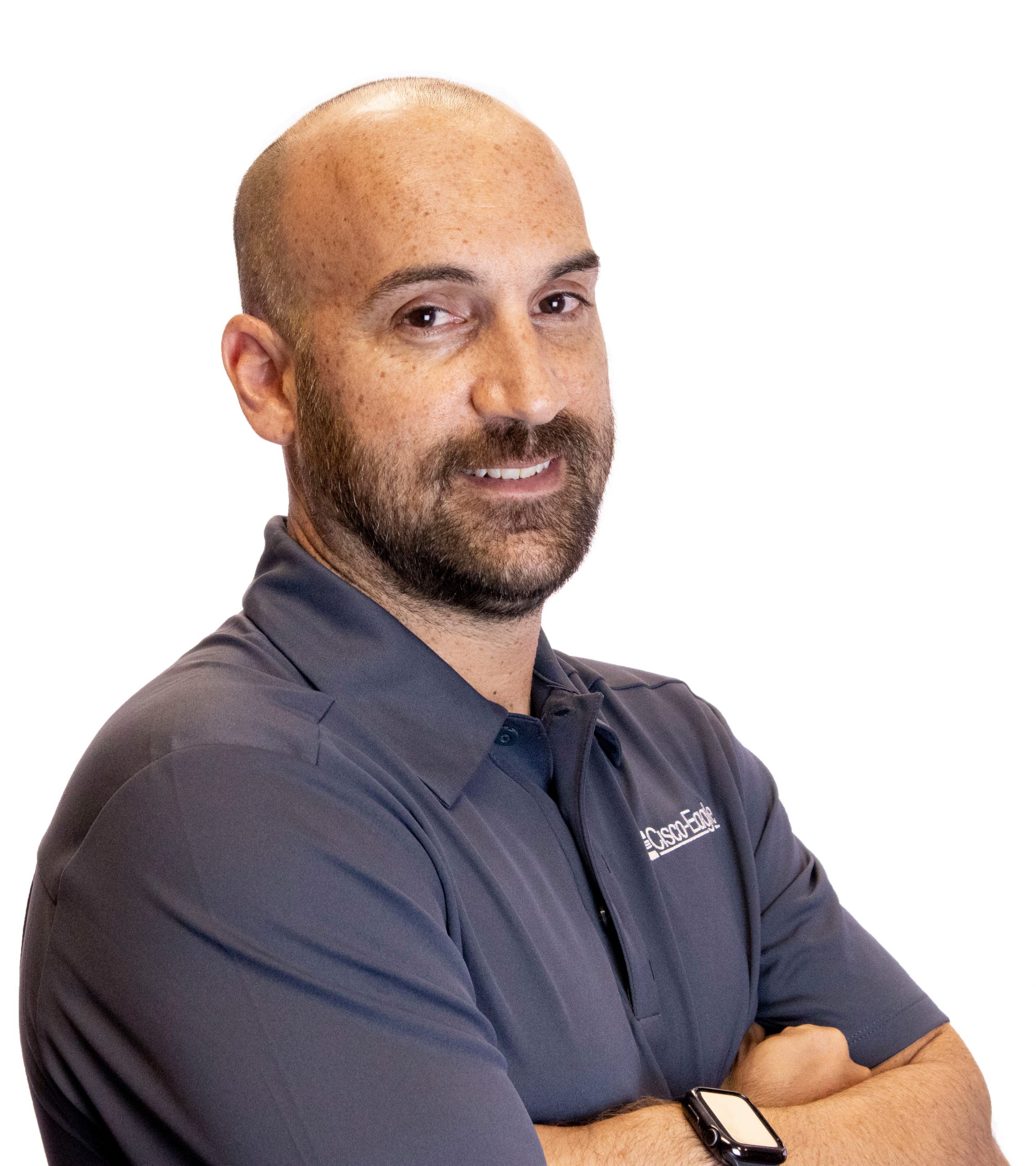 Cisco-Eagle has promoted David Sahyouni to National Sales Support Manager, according to James Murphy, Vice-President of Sales.
Sahyouni, a Dallas Customer Service Manager since 2005, will focus on developing critical sales, post-order and customer service functions for Cisco-Eagle's nationally-based sales force and customer base. In his new role, he is responsible for streamlining order entry and other associated processes that help our customers with more, better and faster information.
"Customers know they can come to us for solutions," said Vice President of Sales James Murphy. "But service is as important. One of our most important advantages is how well we work with people after they've placed an order, and that's where David shines. He'll help us deliver is an even better experience from the minute you call us until the minute you receive your order. We're already good at this, but he'll make it better."
In his new role, David will develop Cisco-Eagle's customer service employee-owners, including order entry, telephone operators, sales support specialists and order coordination.
"Logistics, order delivery and faster, better information can make all the difference," Murphy added. "I have every confidence that David will improve all aspects of our customer experience from end-to-end."
Dallas is our national headquarters
Cisco-Eagle's Dallas location is our headquarters and central engineering facility. We serve a broad range of customers in the Dallas-Fort Worth metroplex, including distribution, automation, manufacturing and military operations, providing an extensive material handling equipment inventory for quick shipment in Dallas. Cisco-Eagle's Dallas operation provides companies across the United States with innovative material handling and safety solutions.
About Cisco-Eagle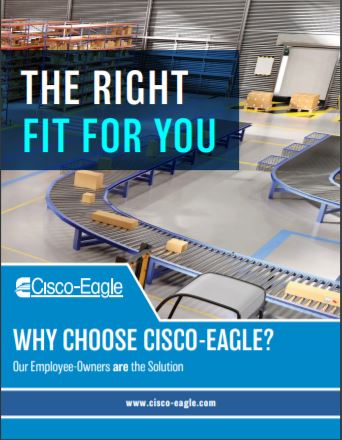 Cisco-Eagle provides solutions for movement, storage, retrieval, control and protection of materials and products throughout manufacturing, distribution, consumption and disposal. Solutions involve the application of material handling equipment such as conveyors, carousels, rack, shelving, mezzanines and other important elements. More complex solutions may incorporate a higher level of controls, automation equipment and distributed intelligence. Cisco-Eagle's exclusive AisleCop® forklift safety system is deployed for safety operations at scores of top companies nationwide. The company serves customers in all U.S. states and over 70 other countries.
Additionally, Cisco-Eagle offers its exclusive repair, service and maintenance department, which can execute emergency service, scheduled maintenance, plant reconfiguration and installation in the Houston area through our Field Services division.
As an employee-owned company, we provide the kind of exceptional service that only empowered, informed business owners can. Read about our ESOP for more information.
More Resources
---
What can we help you with?