OSHA's 2020 Top 10 Violations
A look back at last years top safety violations
The Occupational Safety and Health Administration (OSHA) has announced the Top 10 most frequently cited workplace safety violations for the fiscal year 2020. While last year was certainly a year unlike any other and created many a new normal in terms of warehouse operations, the safety violations represented are oldies but goodies for sure. There were some chart movements, but the top 2 remain unchanged. Cue up your long-distance dedication, and let's start the countdown.
Review of the top 10 violations
10. Machine guarding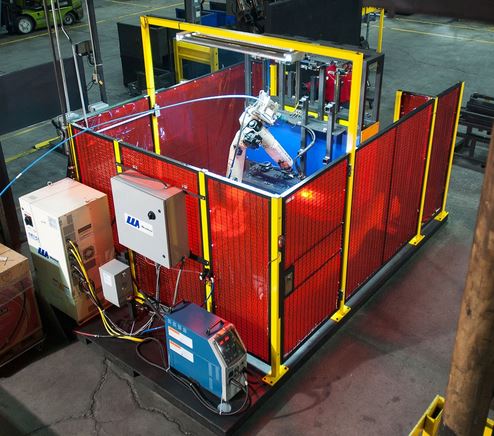 Down one from last year's rankings, machine guarding nevertheless has enough reported incidents to stay in the top 10. Outfitting your facility with protective barriers is another way to shield workers from point-of-operation hazards and the dangers they produce from rotating parts, flying chips and sparks. With more operations adopting automation, this category could move up in the next couple of years.
Learn more at 1910.212
9. Eye and face protection
Moving up one spot, eye and face protection builds on its entry in last year's list. Again, with more facilities implementing automation and/or machines into their production floors, keeping your workers safe with the right eye and face safety equipment is more important than ever before.
Learn more at 1926.102
8. Fall protection training requirements
Unchanged from last year, training in fall protection shows no sign of leaving these rankings, not with its combined violations with our number one category. The challenge of training and documentation is one that cannot be disregarded within your operations.
Learn more at 1926.503
7. Powered industrial trucks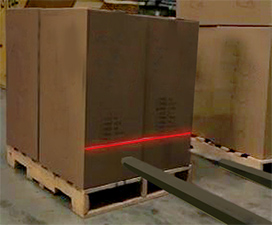 Improper use and operation of powered trucks such as forklifts hold steady at number 7 for another year. Using motorized transports (forklifts, hand trucks, lift trucks, etc) requires proper training and equipment to keep forklifts and pedestrians safe in any given warehouse environment. Making sure you have a continuously powered truck education plan in place, combined with offering useful safety equipment like warning lights, gate systems or guidance lasers, can reduce the dangerous impacts that increase injuries and damage to an operation.
Learn more at 1910.178
6. Lockout/tagout
Down two spots from 2019, lockout/tagout remains an ongoing safety concern due to mainly lack of training and operational procedures for the prevention of these violations. It's tempting to shortcut your way through a lockout/tagout situation, but in doing so you can put not only yourself at risk but the lives of your fellow workers. More attention an operation can give to this category could mean its continued reduction on this list.
Learn more at 1910.147
5. Ladders
Ladder safety continues its climb up the violation charts, notching one spot up this year.  With more facilities looking to maximize existing space, stair safety (also included within this category) on mezzanines and additions is another aspect that you want to educate and protect your employees for. Including safety gates and handrails are just a couple of effective methods for reducing injury and lost time when adding a mezzanine to your operations.
Also, don't forget to protect the steps themselves! Applying anti-slip covers to your ladder rungs or steps offers yet another aid in keeping your workers safe from ladder-related slips and falls.
See: Ladder safety guide
Learn more at 1926.1053
4. Scaffolding
Providing scaffolding in all relevant situations within your warehouse or facility is the main concern with this violation. You want to review all areas that lack scaffolding, and assess the justification of adding it to those areas deemed unsafe. Also, by adding pedestrian hand rail to either new or existing scaffolding allows for an even greater method of protection.
Learn more at 1926.451
3. Respiratory protection
In moving up the chart, this violation seems to reflect the new normal of the times we are living and working in. In wanting to keep your employees safe from viral harm and distanced, providing respiratory gear is more important now than ever.
Learn more at 1910.134
2. Hazard communication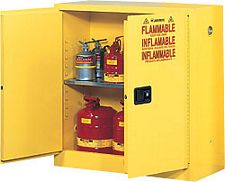 Staying in the same spot from 2019, safety involving hazardous labeling continues to be a frequent violation and danger. Hazardous materials are no joke, and combining a robust training and education program while also keeping the necessary labels for all of the types of hazardous materials live in your facility is paramount. You want proper labels that convey all of the necessary information so your workers are aware and forced to use caution when handling.
In addition to proper labeling of hazardous materials, make sure you have enough areas to provide storage where there is a need. You don't want to leave out any unsafe materials that could lead to an unsafe environment.
Learn more at 1910.1200
1.Fall protection – general requirements
With 10 straight years at the number one spot, fall protection is indeed the chart-topper of all time as far as OSHA is concerned. Like a broken record, keeping your workers safe from any elevated height is a never-ending song. Worker safety when above ground is an area that every business, from manufacturing to e-commerce, takes careful consideration to address, by offering the best in fall protection equipment and creating, updating and adhering to a fall protection safety process.
Learn more at 1926.501
While a huge reduction (around 7,500!) in total violations from 2019 is fantastic news, continuous safety improvements are always important to protect your workers and operations. The more of these violations you can eliminate from your facility, the more production and efficiency you can achieve.
More resources
---
What can we help you with?