Supply Chain Challenges
Disruption is the new normal, but we're here to help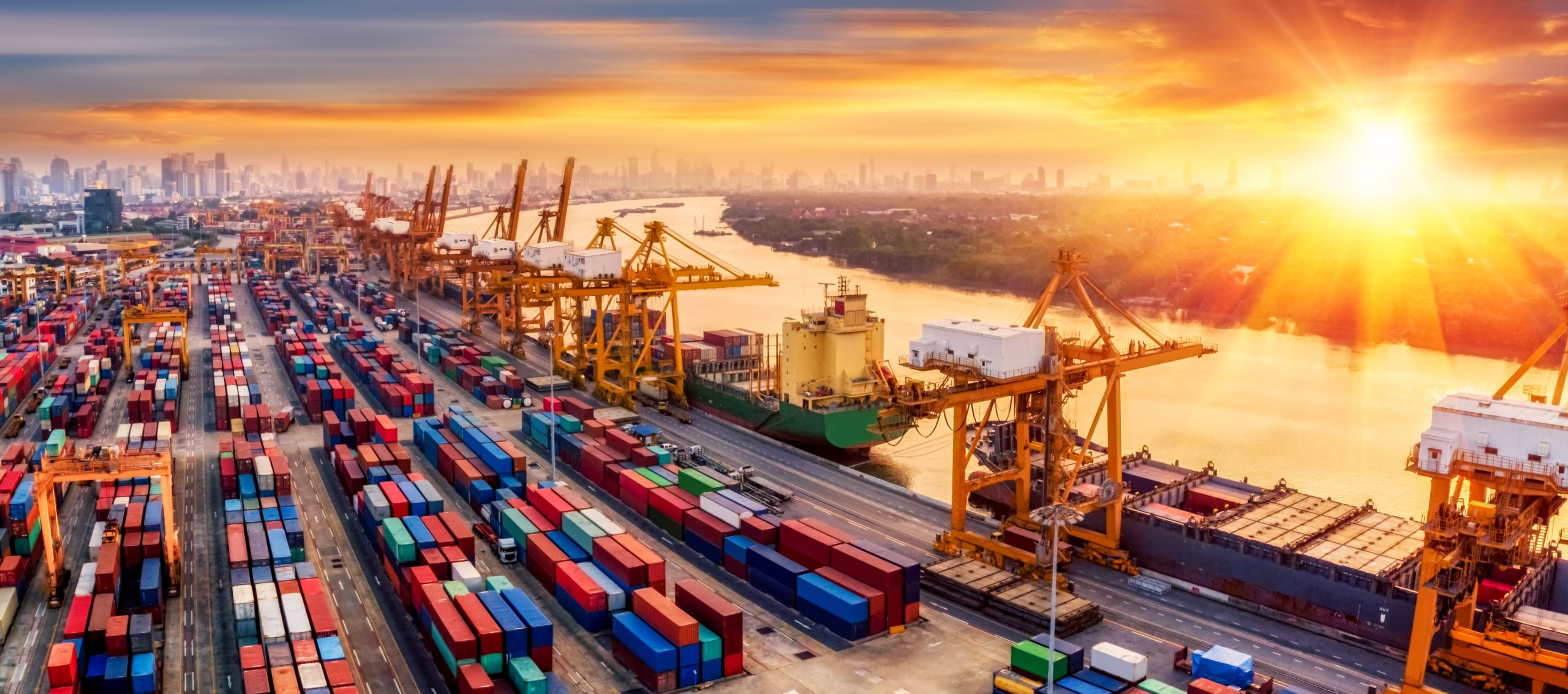 Logjams are a daily port occurrence, chip-shortages curtailing manufacturing, and inventories of all goods at record lows. In this ever-changing material handling era, challenges facing every operation are around every corner. Having your head on a swivel to avoid surprises is easier said than accomplished, with each aspect of production and delivery touched by these winds of change.
One of the larger culprits is the tumultuous supply chain issues that plague our industry–and most others–today. We're tackling these issues in a number of ways.
What's happening out there
Many of our customers are feeling the pinch of tight supply chains and even tighter labor markets. It's harder to find raw materials for manufacturing and processing, and much more expensive. In our industry, many items that previously could ship in two weeks now ship in eight weeks or longer. "This is what we're trying to combat," said Cisco-Eagle president Darein Gandall. "We are fighting to help get our customers the materials they need to operate."
These shortages are driving prices and lead times up.
Is this the new normal?
"We hope not," said Gandall. "Cisco-Eagle is working hard to weather these issues and continue to offer the products and services you expect from us. I put our teams to work on these issues and wanted to relate what we're doing."
The process includes:
Increasing communications. Many of these pricing and lead time issues have already impacted the material handling and warehousing industry, including our customers. "It's sadly hit more or less everyone," Gandall said. "The important thing is that when it happens, we'll communicate quickly and work to come to solutions. None of us can control the supply chain, but we can control information and planning.
Working with suppliers. "We set this in motion earlier in 2021 when these issues were just starting to ramp up," Gandall said. "We worked out plans with key manufacturing partners so that we can communicate clearly with them as we see issues with our customers' orders. We're constantly in touch with them so we can understand the situations and influence the outcomes as much as possible in our customers' favor."
Working directly with customers and subcontractors. "In this environment, bad news about product availability isn't rare," Gandall said. "We don't like it, but we are going to be fast to work with you to help define new schedules. It's important to me that we are upfront and honest. We will tell you what we know, as soon as we know it."
Dedicating extra resources to update pricing and keep our website ecommerce prices updated and accurate. "We know our customers like the convenience of being able to order online," Gandall said. "We are dedicated to providing that for as many items as possible. It's frustrating to see lead times and prices change this often, but we're working to make sure our product data is updated."
Working on our inventories. Cisco-Eagle stocks certain equipment and has steadily ordered inventory to build our inventories during 2021. "We won't always have what you need in the warehouse," Gandall said. "But we're working to get more and to be able to fill certain orders directly from stock. A lot of companies these days either never held stock or stopped doing it. We never did and it's helped our customers."
With no end to these supply chain disturbances currently in sight, it is essential to plan in advance. Feel free to contact us for help with planning and guidance as to most advantageous ways your operations can face these challenges. Cisco-Eagle is here for your material handling needs, and we can help you find solutions and alternatives when items are in short supply.
We don't take your business, or these unprecedented times lightly, and appreciate your understanding.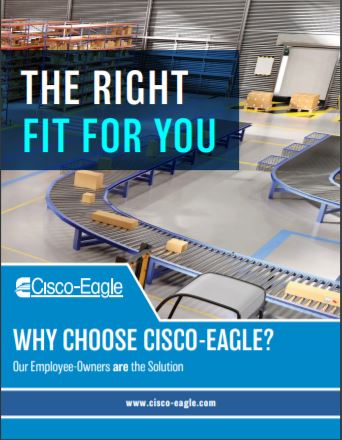 Discover the Cisco-Eagle Difference
You have plenty of options when searching for an organization to help you build, expand or enhance your facility. Download our guide to find out why we're different and how our service and support set us apart from other material handling providers.
---
What can we help you with?