Cisco-Eagle Promotes Bryan Gauger to Vice President of Systems Integration
Gauger brings decades of experience to the role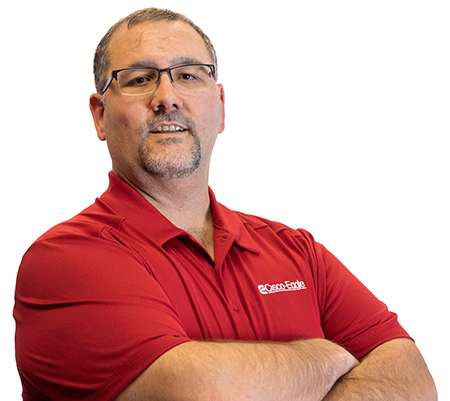 Effective November 1, 2021, Bryan Gauger has been named Vice President of Systems Integration according to Cisco-Eagle President Darein Gandall.
Gauger brings decades of experience and a long list of accomplishments to the role. He started his material handling career as a CAD technician in 1996 and quickly rose to managing Cisco-Eagle's CAD group. Gauger subsequently was promoted to work in various roles, including project management and application design positions.
He became senior project manager before accepting the role of Director of Texas Systems Integration in 2018. In that position, Gauger was instrumental in the design and implementation of multiple large-scale material handling projects across the United States and in Texas.
"If there is a job in this business, I've done it," Gauger said.
Throughout his career, Gauger has worked Cisco-Eagle's most significant customers and projects, designing and implementing automation concepts, sophisticated conveyor applications, advanced storage systems and more.
"Bryan is one of the best in the business," said Gandall. "He has technical skills, experience and knowledge, but what really sets him apart is his ideas. He's got this way of seeing an operation and figuring out ways to improve it that is just flat out special."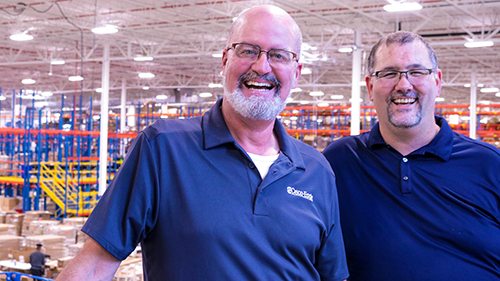 Above; Cisco-Eagle President Darein Gandall (left) and Vice President of Systems Integration Bryan Gauger (Right) at a recent distribution center project
Senior leadership and systems integration
In his new role, Gauger will serve as part of Cisco-Eagle's senior leadership team, where he will participate in strategic planning and other management decision making. He will oversee the systems integration group, working with its teams on project design, integration and implementation for a broad variety of material handling, conveyor, automation and storage projects.
"Bryan organizes and implements ideas as well as systems better than anyone I've met," Gandall said. "He will make our solutions better across the board. He helps coach his kids' baseball teams and serves as a coach to our systems integration, service and sales departments."
"Our systems group is already elite," Said Cisco-Eagle President Darein Gandall.  "Bryan will do what he's always done: find ways make it even better."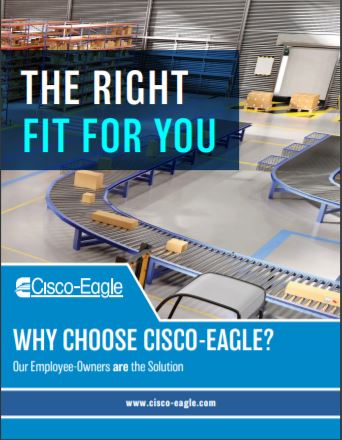 About Cisco-Eagle
Cisco-Eagle provides solutions for movement, storage, retrieval, control and protection of materials and products throughout manufacturing, distribution, consumption and disposal. Solutions involve the application of material handling equipment such as conveyors, carousels, rack, shelving, mezzanines and other important elements. More complex solutions may incorporate a higher level of controls, automation equipment and distributed intelligence.
See our Systems Integration area for more details.
The company serves customers in all U.S. states and over 70 other countries.
Other services
Cisco-Eagle's exclusive AisleCop® forklift safety systems are deployed at safety-focused companies nationwide through our Safety Automation Group.
Additionally, Cisco-Eagle offers its exclusive repair, service and maintenance department, which can execute emergency service, scheduled maintenance, plant reconfiguration and installation in Dallas and several other markets through our Field Services division.
As an employee-owned company, we provide the kind of exceptional service that only empowered, informed business owners can. Read about our ESOP for more information.
More Resources
---
Scott Stone is Cisco-Eagle's Vice President of Marketing with more than thirty years of experience in material handling, warehousing and industrial operations. His work is published in multiple industry journals an websites on a variety of warehousing topics. He writes about automation, warehousing, safety, manufacturing and other areas of concern for industrial operations and those who operate them.
What can we help you with?