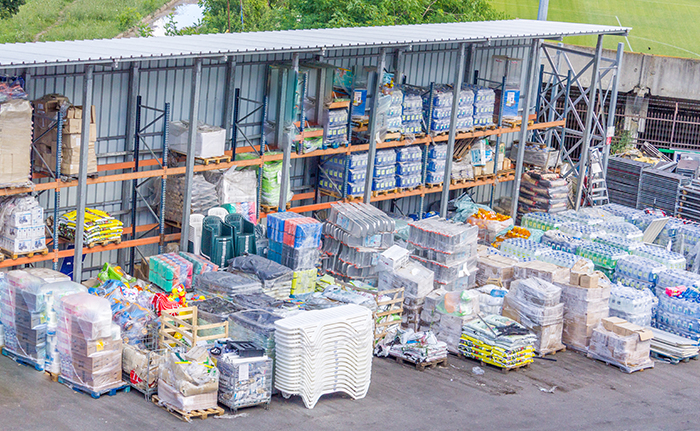 Above:  outdoor pallet rack with wind break wall and sloped roof
Most pallet racks and other industrial storage rack types are used indoors, safe from the rigors of cold, heat and wind, but some storage applications demand outdoor storage. We see those frequently in retail, manufacturing and fabrication operations. Sometimes, rack storage also serves as overflow in distribution operations or warehousing. Seasonal storage is often an outdoor racking application.
For outdoor installations, rack specifications can be different from indoor applications for the exact same load profiles due to environmental factors and the punishment racks take from wind and elements. But you can use racks outdoors safely.