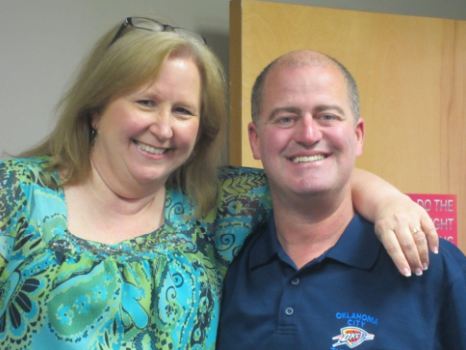 Above: Tammy Barnes, Employee-Owner of the Year, and Cisco-Eagle President Darein Gandall.
Tammy Barnes has been named our 2013-2014 Employee-Owner of the Year.
The annual award is presented by the company's ESOP Advisory Committee. It recognizes an employee-owner who has gone beyond what is expected to promote and support the ownership culture at Cisco-Eagle. This award
is distinct because it is awarded directly by a committee of  employees rather than senior management.