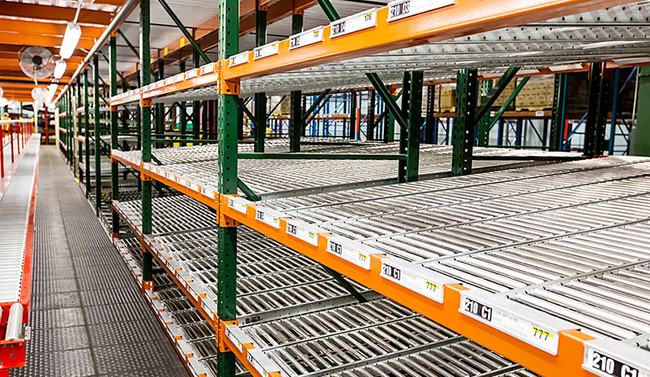 Above: flow storage installed on pallet rack beams in a distribution center
To increase warehouse productivity, reducing the time it takes for people to execute a task is always going to pay off. One way to do that is to concentrate on picking areas so that people are able to get what they need faster and more efficiently. A common gravity flow application is to mount shelves of flow storage on pallet rack so you can mix & match gravity flow and bulk pallet storage in the same structure for both existing and new rack systems.
Whether you're adding flow storage to an existing rack system or building it from new, this guide should help you get started.