Workstation Specifications & Options
Above & below components can be added or deleted as required
Other components are available for additional storage requirements
Adjustable to accommodate worker size and strength
Sheet metal components are beefy 14-16 gauge steel strength
800 pounds capacity for heavy work
1.5" or 2" square tubular steel construction
Quick, easy assembly
Casters can be added for portability - a great way to maximize usage in a busy operation
These workstations fit directly over your conveyor line, giving workers a real edge by providing exactly what's needed--be it dunnage, a computer, a workstation flat surface, rolls of wrapping materials, boxes, tools, parts--exactly where it's needed. They help your operations organize product flow, maximize floor space, stimulate organization, boost productivity, raise worker morale, and improve facility aesthetics. They help you get orders out the door that much faster, and with fewer errors.
---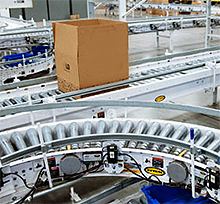 Conveyor Experts:
Cisco-Eagle specializes in conveyors and the equipment that conveyors serve, including conveyor workstations. Visit our conveyors area for a full selection of gravity, power belt, and power roller conveyor equipment. We can help you specify precisely the right workstation and conveyor to meet your needs. For more information about working with conveyors, see
"Ergonomic considerations for designing conveyor workstations"
.