Cisco-Eagle provides racks, conveyors, industrial lifts, shelving, and more to Houston and all of South Texas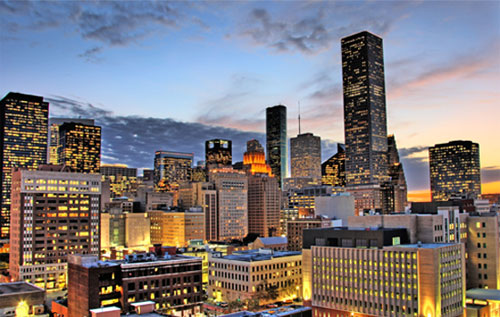 We can help you optimize your manufacturing, storage, or warehousing operation
Houston thrives on the energy industry, its world class ports, and the manufacturing and industrial base that define the city. With its focus on energy and heavy industry, Houston Texas is a dynamic market for materials handling. Cisco-Eagle helps customers in manufacturing/assembly, shipping, distribution, warehousing, and other commercial operations optimize their operations for speed, safety, and space utilization. The demands of heavy duty handling systems require a high level of expertise and experience.
We can help you accomplish your goals! Contact us today, and we'll get started.
Our Service and Maintenance is active with many Houston companies, helping them to increase efficiency by reducing downtime and increasing reliability.
Map and Driving Directions
Products and Equipment:
Houston area clients include:
Toshiba
Blue Bell Creameries
Frito-Lay, Inc.
Halliburton
Many other energy and manufacturing sector clients