Organizing a Parts Department
For parts departments, every bit of available space is critical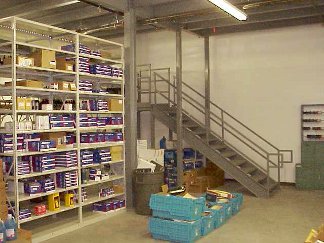 Design and attention to detail are key in creating functional parts storage, and using the right storage solution to fit the way you work turns that key in your favor. For dealers who must store thousands of valuable small parts in a confined space, keeping everything securely and safely organized is vital.
Make your parts department more profitable
Your Parts Department should operate as a profit center. To determine its profit potential, ask yourself the following questions:
Do you turn away customers because a part or accessory is not in stock or cannot be located?
Are your technicians waiting at the counter for needed parts instead of finishing a repair?
Does your CSI (Customer Service Index) meet or exceed the industry standard?
Is excessive capital tied up in obsolete or slow-moving inventory?
Do Parts personnel spend more time hunting for parts than servicing customers?
Are new model introduction parts easily absorbed into your Parts Department?
Does your Parts Department consistently show satisfactory inventory turns?
Does your Parts Department produce satisfactory payback or ROI (return-on-investment)?
If you cannot answer "yes" to all of these questions, it's time to consider modernization. Even if your Parts Department is operating satisfactorily, you may want to improve its efficiency and/or profitability even further. In either case, contact Cisco-Eagle today. We'll help you take it to the next level.