Security for Cannabis Cultivation and Processing Facilities
Prevent pilferage and theft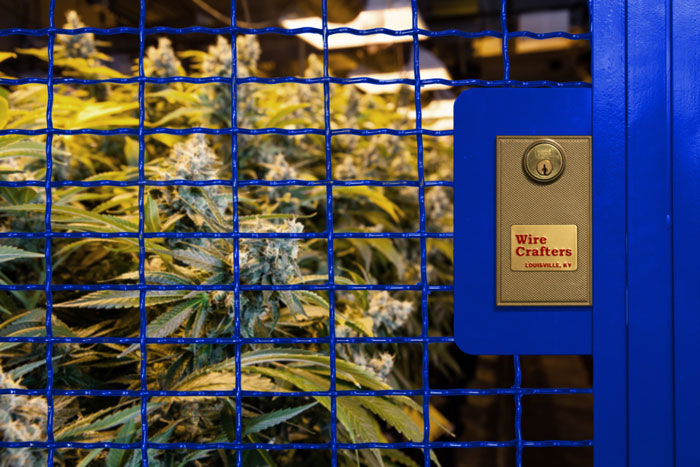 Security is critical for cannabis cultivation and processing operations
Cannabis fits the classic definition of a desirable, small, easy-to-conceal product that is a prime target for theft and pilferage. Given the value per ounce, you must factor security into every aspect of your operation, from seed to sell. Security is about more than simply preventing theft, of course. Other reasons to stress a secure operation include:
Your employees could be at risk: providing better security means you can protect more than your bottom line - you can protect your people
Passing state inspections: some states have rigid security requirements for cannabis facilities. Those that do not may pass it in the future, so a secure facility is a sound investment in future compliance
Damage to equipment and systems: equipment damaged by intruders could create significant downtime beyond the simple effect of lost product
Product quality concerns: intruders may damage or contaminate clean areas that affect your business more than simply the loss of inventory
You need to guard against employee pilferage and external thieves who will target your operation. The classic example is grocery distribution, where the most frequently stolen item tends to be tobacco due to its small size, easy concealment and relatively high value vs. weight ratio. Cisco-Eagle specializes in helping companies create secure storage facilities, using a variety of equipment and techniques.
Wire security cages and partitions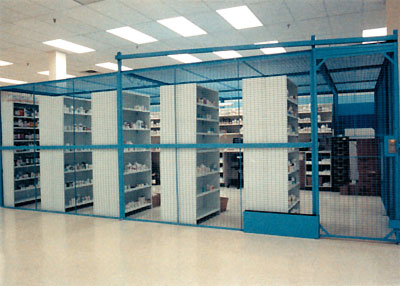 Depending on your state and local laws and security protocols, storing cannabis through its various stages may require DEA-compliant security equipment. We have helped many companies build compliant, high-security cages and partitions for pharmaceuticals and controlled substances that comply with regulations and create a safer, more secure facility. This security should be utilized throughout the cultivation process, packaging, storage and inventory control.
We have decades of experience building secure cage systems compliant with all in-plant regulations for the secure physical storage of Class III, IV, and V controlled substances as outlined in Section 1301:72 of the Code.
Compliant cages are available in standard configurations, but are created to fit a specific size, configuration and application. See our wire security cage area for complete information.
Secure storage racks and rooms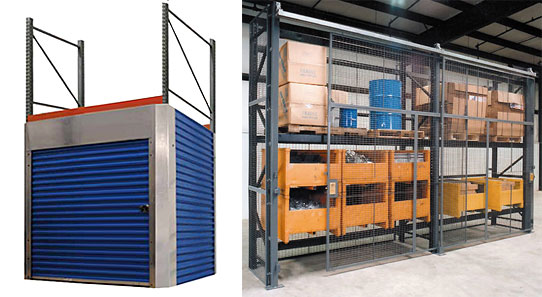 Racks and storage areas are particularly vulnerable to pilferage and theft. We can help you design secure storage areas that help control access to costly inventory and processed products while still allowing you an adequate storage footprint. See our rack security area for more information, including videos and prices on standard systems. We help people design secure storage areas for all types of products and situations - and we can help you.
Secure cages, carts and access control equipment

When you transition inventory into temporary storage areas, retail back rooms, from processing to packaging and other areas, vulnerabilities are created. Some options for transitional security include:
You should also guard facility entrances with folding gates and other secure methods. For a full range of plant security equipment, see our security area.
Modular cultivation facilities
When your operation is contained into modular cultivation rooms, security is built in.
Let's talk today!
Contact us today for more information. Also: download our white paper on facility security for important tips and statistics.

Warehousing Insights: Material Handling Topics from our Blog