Material Handling Systems Simulation
Watch your system operate before it's built with advanced simulation services
Anticipate problems, visualize the future and create better solutions
Use simulation to answer questions about your system before it's built—before you spend time, money or energy implementing a material handling system, a work flow process or revising IT platforms. You can confirm expectations, play with throughput rates, change timing, and work to find a better way by laying out ideas with real data before you commit to expensive changes or new material handling systems. Analyze your investment, find issues in the process, or create justifications.
Help others in your organization understand your concepts
When it comes to warehousing and manufacturing investments, sometimes you need to communicate the solutions to others in your organization who aren't familiar with the operation. Simulation is ideal for that. It lets you experiment with alternatives and understand the differences in ideas. You can help executives who aren't involved in fulfillment visualize a solution they might not otherwise understand.
Simulation deliverables
System bottleneck analysis: the problem may not be where you initially think it is. Simulation can help you find root causes to problems or proposed solutions.
Throughput analysis: How fast can a unit move through your process? What if you moved faster in a certain area?
Personnel levels and schedules: How many pickers or packers do you need; when and where?
Issues with your proposed design: Will it deliver what you need it to? Will the solution integrate correctly and seamlessly with your current systems and processes?
Space planning: How your space could be used more effectively?
Reduce risks: Simulation helps you understand the factors in play better, to avoid financial and operational pitfalls. Will the proposed system actually meet your needs?
Valid data for future planning: You can observe how departments and functions interact to help drive positive change.
The ability to experiment: Simulation lets you play the "what if" game with systems, processes and ideas.
---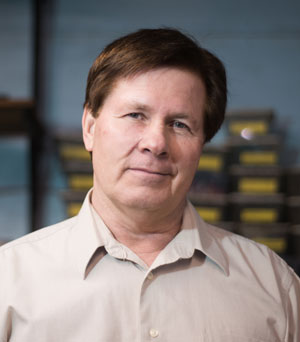 Visualize your design with real data, real flow rates, in real time—with real results
"This delivered a model that met all our expectations. We'll be able to use it to validate the design of the system, and we're excited about its valuable insight for operational use. We have far more understanding of our options moving forward."
---
Use simulation to visualize your solution and share it with others
Simulation is a living blueprint of your current or proposed system that you can use to answer questions—or create new ones as your understanding increases. It's a window into your future operation that reduces the risks while helping you to analyze and plan more accurately. It's also great for helping find the true costs of changes and to minimize risk as you move ahead. It provides detailed statistics and authentic data to help guide decisions grounded in reality.
Simulation helps eliminate guesswork by capturing the variables and presenting the most accurate picture of current conditions or proposed changes.
The power of FlexSim
Cisco-Eagle uses FlexSim software to help clients find the correct solutions and have more confidence in their system designs, workflows and processes. It's a graphical analysis that you can tweak, expand, or use for "what if" exercises. If you'd like to discuss simulation options for your project, contact us today.

Read our customer reviews