Let our experts help you create a space-efficient, high-speed, goods-to-person automated storage system
Little Rock, Arkansas Home Page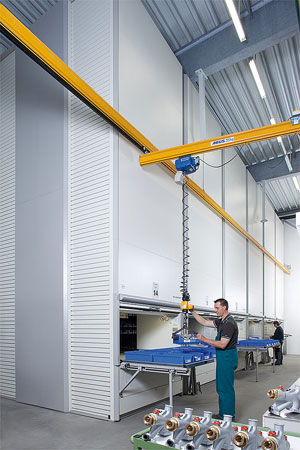 Carousel systems from Cisco-Eagle:
VLM's are fully automated vertical storage/retrieval systems that can enhance picking speed, accuracy, and security while saving space by utilizing the full vertical cube.
Rotating shelves that move up or down in response to your commands, delivering items to you at an ergonomically safe and convenient access window.
Horizontally rotating shelves spin to deliver items to pickers and assembly employees. Like our other systems, horizontals can be integrated with pick to light and other order picking identification systems.