How can you keep your people safe and your property, inventory and tools secure from pilferage?
Little Rock, Arkansas Home Page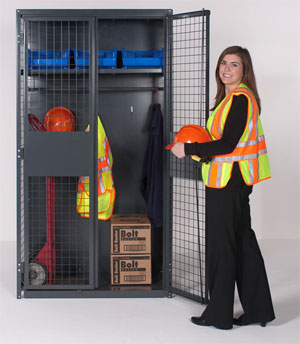 Do you control access to vital areas of your operation?
Theft in and around industrial facilities is an issue nearly everywhere. With a structured program of training, a culture of honesty, good management, security systems and the right equipment, we believe you can close the gaps and reduce theft and damages. Contact us today for assistance; we are a leading distributor of cages, partitions, lockers, gates and other access equipment.
Some examples of industrial facility security alternatives: