EDC Conveyor System Details
"What we've really done is consolidate our expenses and honed in on profit margins"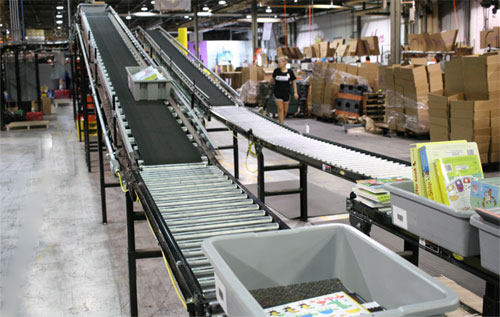 Previous conditions
Marketing and sales efforts resulted in continuous growth
Massive growth and order volumes required weekend and overnight work shifts to attempt to meet demand
The average order backlog was 40,000, with peaks of over 125,000
Labor issues plagued efforts to grow, as order pickers were in demand and difficult to hire
EDC's old facility was too small to service its growing business and sales network
Error rates were far too high, at nearly 7%
System improvements
A new, larger facility was purchased, and a new order fulfillment system implemented in that building
The system utilizes Deposco WMS
The system includes a large conveyor system, pick-to-light, high-density carton flow and more
Order fulfillment improvements
Order fulfillment costs were slashed by 77% per order
These savings went directly to EDC's bottom line
The weekend and night shifts were eliminated. Most of the time, EDC can operate on just one shift
EDC can now execute most orders in one day, even on its busiest days of the year
The system allows EDC to execute more than 10,000 orders per shift. It has done as many as 15,000 and believes that it can meet future demand
Back orders have been eliminated
Error rates have been dramatically slashed, allowing EDC to remove its quality control department (all employees were reassigned to other jobs in the company)
Packing and fulfillment have become much faster and more automated
Business improvements
EDC hit all-time stock price highs and continued to increase its business. Its sales consultants are empowered by the high level of service the company can deliver its customers, resulting in more repeat business and happier customers.