Robotics & automation add valuable performance and profit dimensions to your operations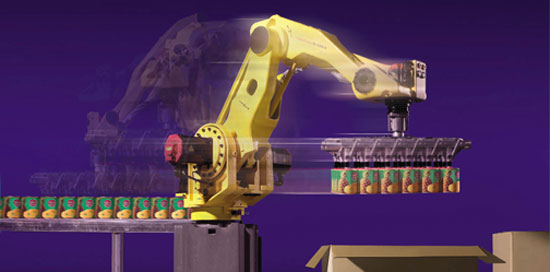 Automate manual processes and save on operating costs
Anytime you have manpower devoted to repetitive motion tasks you have an opportunity to improve profits with automation or robotic functions. Cisco-Eagle can help you explore what those options are and help you define a system that moves goods more accurately, faster and more safely. We can demonstrate the impact automation will have on your bottom line and illustrate pros and cons for implementation in your facility. We partner with major automation equipment makers who work with our engineering group to take you smoothly from slow manual processes to the right automated solutions for you - whether system wide or specific process centers.
Let's take a look at some ideas
Give us a call today or submit the form to the right to get the ball rolling. We'll do a site survey and help you work through the process.
Learn more about what's available: