How does pick-to-light work?
In a pick-to-light system, also called pick-to-display, light modules are mounted to storage media at each SKU location. Pickers scan a bar code "license plate" on a tote or shipping container to activate an order in their zone. Lights illuminate at each SKU required for the order. Usually for fast moving SKUs, the lights feature both a location light and a quantity display to guide pickers to the right SKU and number of pieces needed. An alphanumeric bay display in each zone can present the active order number, special handling instructions, prompt lot number checks and other helpful information to the picker such as "Pass to Zone 2" or "Order Completed."
Speed, accuracy, and efficiency are built in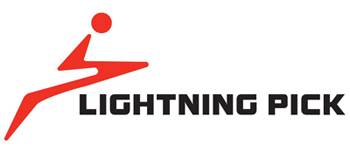 When an SKU must be picked from a specific location, the right indicator turns on to indicate action is required. The picker selects the quantity displayed and confirms the pick by pressing the lighted button.
Increase speed across your operation
This greatly increases order picking speed because pickers are more certain of their pick locations and quantities. By highlighting the precise location, pick-to-light helps operators work faster than they could in almost any other scenario. They can make the pick in the time it might take to hear and interpret a location number or read a location number from a pick list of an RF terminal screen.
Accuracy is greatly enhanced with a pick-light system
When operators must make quick decisions and maintain pace, the ground is fertile for errors. Throughput can be the enemy of accuracy, but with pick-to-light systems, it doesn't have to be. By providing the order pickier with the right location every time, you simplify the process. There is no scanning a bin for a part number; no counting pick locations; no real processing. This simplification helps the picker work faster, but also more accurately. He isn't forced to think about the pick location because it is highlighted for him.
Paperless operation
People are slowed during tasks by needless distraction, and paper checklists are one of the biggest offenders in a picking environment. When you eliminate pick sheets, tally marks, and paper shuffling, you do more than work with more accuracy and speed. You reduce costs and streamline the process. And you reduce the clutter and confusion related to paper tickets.
Operate naturally, not sequentially
One of the chief advantages of pick-to-light systems is that they aren't sequential. This is the issue with many other computer-based picking solutions (RF and voice terminals, for instance). These solutions display the next pick in the pre-plotted sequence, rather than all the picks in the order requirement. Pick-to-light shows the operator all the needed picks. This allows order pickers to work more naturally, and with more flexibility to identify their pick path. The picker can even elect to pick in both directions.
Pick-to-light is a zone picking method
Because order pickers in a pick to light system are set up in zones, zone picking is the standard way to work. Orders are passed from one zone to the next on a conveyor, cart, pallet, or other transportation method. Since pickers aren't trying to pick from faraway bin locations, they don't walk as much, or expend energy trying to find items out of hand's reach. Since reduced walking is strongly associated with faster, more accurate operations, this helps with speed and error reduction.
Video: Pick-to-light as part of a tailor-made order fulfillment system
Watch how our systems integration group used pick-to-light to help a book distributor almost triple their orders fulfilled from year to year.
Multiple applications, one solution
Light-directed picking systems can easily be configured to drive performance make picking more efficient for:
Fast, medium and slow velocity SKUs
Order picking, kitting and sortation
Full and split-case picking
Many popular picking methodologies such as zone picking, cluster picking, bucket brigade, batch picking, order consolidation, sortation, case pick to belt and others.
Why Lightning Pick?
The Lightning Pick system is so intuitive and easy to understand that temporary workers can be effective with just a few minutes of training. Complex systems with steep training curves don't fit modern warehousing and order picking needs.
Also, these systems are highly adaptable, so they evolve along with your business. Light modules are easy to add, remove, or move. Since the settings are user-configurable with an easy graphical user interface, service and support calls are far less necessary. Your staff can support the system on its own. Of course, the Lightning Pick system includes a full online help system as well as a field troubleshooting guide. 24/7/365 Maintenance contract support is also available.
Contact us today for more information on Lightning Pick systems.