---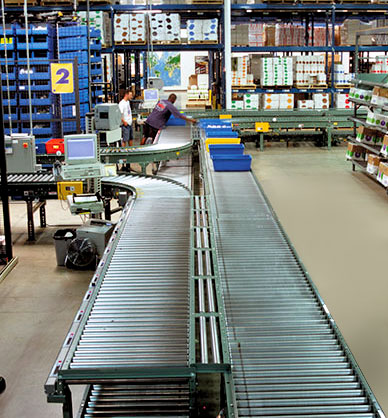 Award-winning professionals with five decades of integration and implementation performance
Operations that ship, receive, store, handle, manufacture, or distribute as a core part of their mission know that a conveyor system is nothing less than their operation's physical nervous system—the one thing that must function for everything else to work. Successful execution requires knowledge, experience, skilled engineering, expert installation, controls integration and outstanding service.
Solutions for manufacturing, distribution, ecommerce and retail fulfillment operations
We've installed hundreds of projects in a broad range of distribution, manufacturing and commercial operations
Whether you're handling pallets, pill bottles or anything in between, we can help you
Plan for long term success with versatility and future business needs taken into account
Our state-of-the-art project management, installation and commissioning process reduces the complication and difficulty of a large scale system
Intelligently connect machinery, processes, departments and more
Cisco-Eagle specializes in integrations that connect various processes and machinery in ways that help an entire operation perform better. We help companies connect points of value with more efficient product transport. Examples include conveyor lines that connect palletizers, robots, packaging equipment, and all types of production machinery to reduce manual handling at the end of the line or critical places between.
In order fulfillment operations, we help companies connect picking to packing to shipping areas and all the types of workstations and storage equipment between.
Can we help you create a more product flow, so you can ship more, make more, and do more? Contact us today for help.

---

Conveyor | Warehousing Insights | Material Handling Systems Topics from our Blog