Brushless, gearless, low RPM, high torque motor drives conveyor rollers reliably and efficiently.
The external motor provides exceptional flexibility, superb heat dissipation, and a robustness that cannot be achieved with motors embedded in conveyor rollers.
This new conveyor technology provides high performance and reliable solutions within a safe, quiet working environment. Its self-contained modules arrive fully assembled and tested.
These quick-connect modules provide a substantial reduction in wiring and installation. E24 is ideal for distribution operations with frequent layout changes or for manufacturers that need to quickly change process lines. The modular design marries the lowest total cost of ownership with the highest levels of performance and safety. Solutions can either be configured with internal plug and play controls, or integrated with external controls.
E24 is also available with award-winning EZ-Logic technology, featuring dynamic zone accumulation.
Easy to implement, maintain and operate
The advantages of 24-volt roller conveyors
Reduced maintenance: 24 VDC operation reduces maintenance; has only three parts. This means less chances for failure and reduced spare parts needs
Extended life: Its motor lasts 8-10 times as long as conventional rollers -- about 125,000 hours of expected operational life. It can lasts over 14 years of 24/7 operation.
Significant space savings: Eliminated larger, external motors due to its sleek design
Quieter Operations: This conveyor is much quieter than traditional rollers. See how one of our clients used reduced noise levels in a busy facility
Lightning-fast MDR roller system: E24i™ reaches maximum speeds of 254 FPM at 350 RPM without drawing additional current
Plug and play for faster setup & installation: Integrated control card and motor allows for simpler, faster installation. Because of its integrated switches, you can easily set conveyor speeds across every motor in your system without a tachometer. Easily integrated with PC's or PLC's
Precision conveying: Absolute product control with self-contained module controllers. Minimum & zero pressure accumulation flexibility and product protection
Video: How to set the speed on E24i motors
How green does conveyor get? This is a long-lasting, energy-saving solution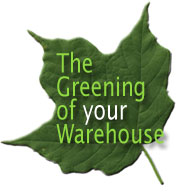 In the case of E24, we're talking about energy savings as high as 60%. But then we get into raw materials savings: An E24 conveyor lasts about 6 times as long as a conventional roller at 125,000 hours life expectancy (24/7 runtime). That's less steel and power used to manufacture it.
E24EZ conveyors have a built-in controller that allows the conveyors to enter an energy-saving "sleep mode" for the ultimate in quiet, efficient, sustainable powered roller conveyor. Because the conveyor can use the same motor for all widths, it's excellent for reducing needs for specialized, energy-consuming motors. With 3 moving parts, there are many fewer opportunities for parts failure, and the inefficiency that comes with it.
For more information about E24 conveyor roller motors, contact us.