Accommodate anyone's height and reach - and increase productivity
By minimizing undesirable lifting and reaching, a scissor lift table helps you reduce injuries, fatigue, and product damage while ratcheting up your productivity. Built for lifting applications under the toughest working conditions (great for stocking shelves in a retail setting, moving heavy materials in a warehouse or factory, heavy machine shop applications, even in libraries or hospitals), this lift offers years of trouble-free operation.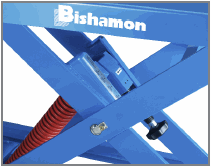 Easy-adjust tension
Convenient gauged weight selector knob for adjusting spring resistance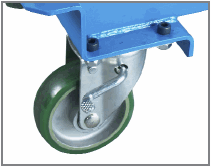 Easy to maneuver, roll into place
Dual action caster brake locks wheel and swivel. You can move the lift easily and then lock it into place for work.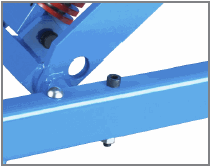 Maintenance lock out
Heavy-duty , scissor locking pin prevents the unit from lowering for maintenance