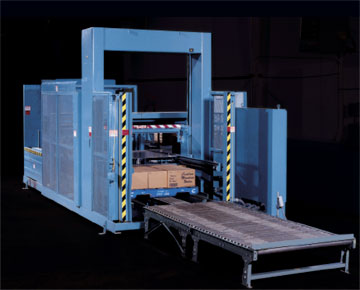 Making the decision to automate palletizing activities can be straightforward, but deciding which technology is best for your business is a different challenge. Both layer forming and robotic palletizers have distinct places in the packaging world. Generally, as you increase the number of layers per minute, a layering palletizer becomes the preferable choice.
More options
Additionally, with the growth in packaging sizes, shapes, and materials, palletizing can become complicated. Sustainable packaging and other environment-friendly goals directly impact material handling solutions. For example, solutions might need to accommodate flexible pattern requirements, or provide suitable end-of-arm tooling (end effectors) to address packaging variations. Which is best for you? This is where Cisco-Eagle can assist you in navigating through the various available technologies.
Many additional factors will impact your decision - number of lines served, case variations, layer patterns, footprint, risk management, cost, and flexibility, to name a few. By defining the application criteria, optimum solutions can be developed specifically for your palletizing needs. Gathering this data at the beginning of automation planning will guide you in the right direction, saving time, money and disappointment down the road.
Contact us to find out how palletizers can improve your operations.