Optimized Order Fulfillment Operations
Solutions for the life cycle of order fulfillment equipment and processes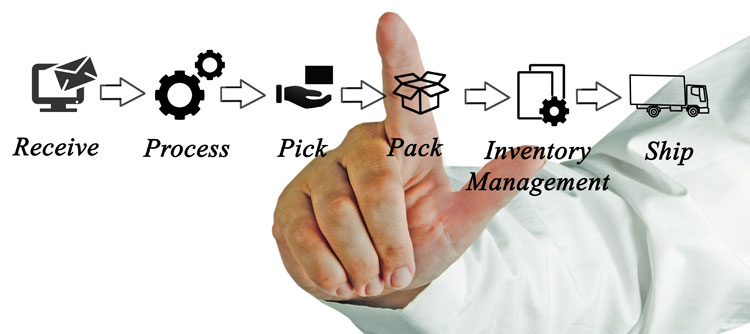 Order fulfillment is critical to customer satisfaction
Efficient order picking systems are the foundation of customer satisfaction. Picking systems have more impact on customers than virtually any other part of your operation. We help clients create order fulfillment systems that:
Increase picking accuracy: This is critical for reducing returns and customer dissatisfaction.
Increase order quality: This means you can spend less time and energy on damaged products, bad shipments or quality control.
Amp up throughput without adding costs: Your capacity shouldn't be strained by seasonal spikes or sudden growth; it should be able to adjust to those circumstances.
Reduce operational costs: If you can create more efficiency at lower cost, your order picking system will become a profit center with the ability to drive growth - not just adapt to it.
Scale for future needs: Your system should be able to adapt to new product lines, SKU changes, and demand.
Help you deal with labor fluctuations: Labor in distribution centers tends to be in flux. Good order fulfillment systems help reduce the problems related to that.
Order fulfillment is part of every operation - manufacturing, distribution and more
A common misconception about order fulfillment is that it only consists of catalog or commerce operations that pump carton quantity orders to consumers - the kind you might see at an Amazon.com, retail distribution, a 3PL, or other distribution center. And while we assist many ecommerce and direct-to-consumer order picking operations, we have also helped manufacturing, retail fulfillment and other types of operations increase order efficiency.
Almost every operation fulfills orders, whether a manufacturing operation that sends finished materials to other plants (or parts of the same plant), or a small scale warehouse. Sometimes these order fulfillment systems are serving an in-house assembly operation.
Warehousing Insights: Material Handling Topics from our Blog