Download Our Guide To Order Picking
Fast, accurate and safe picking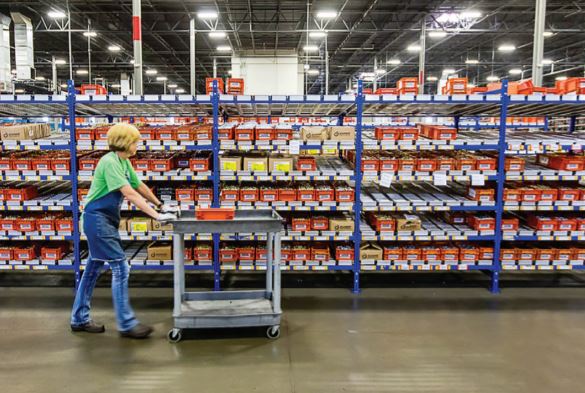 When searching for the right order picking equipment to meet your facility's methods and operations, the amount of variety available can be overwhelming. To help with this, Cisco-Eagle has created a new guide to order picking equipment and methods to help you find the picking sweet spot.
What's in the guide?
Picking methodology deep dives – We review the various picking styles that can apply to different operations, and how to maximize efficiency for each method. Whether it's batch picking, piece picking, zone-wave, or something in between, we cover them all.
Ergonomic factors for picking operations –  Implementing the right ergonomic considerations adds up to serious speed and accuracy gains while it makes workers safer. Learn which pick zone is perfect for your workers while dealing with slow movers and small parts.
Pick system overviews and comparisons – You have multiple pick system options, so finding the right one to fit your operation is important. Our guide covers the strengths and weaknesses of each and how you can even mix some for optimal performance.
Carousel and multi-level systems – Pick modules like carousels and ASRS systems drive fast, accurate order picking in a compact vertical footprint. These versatile, high-density pick modules can be scaled to your needs, and we show you how.
Our mission: help you operate better
You need better information to work your best, so we publish educational resources, tips, videos and more to help people who operate industrial facilities succeed. You can download a variety of other guides ranging from warehouse security to forklift accessories to docks & shipping and many others.
You'll find many Shoptalk videos by our employee-owners to help you succeed–plus tips for success on many other web pages, in our printed literature and on our Warehousing Insights Blog. We're always a toll-free call or chat away.
More resources
---
What can we help you with?