Download Our Guide To Workstations
Improve organization and ergonomics with better workbench design and specification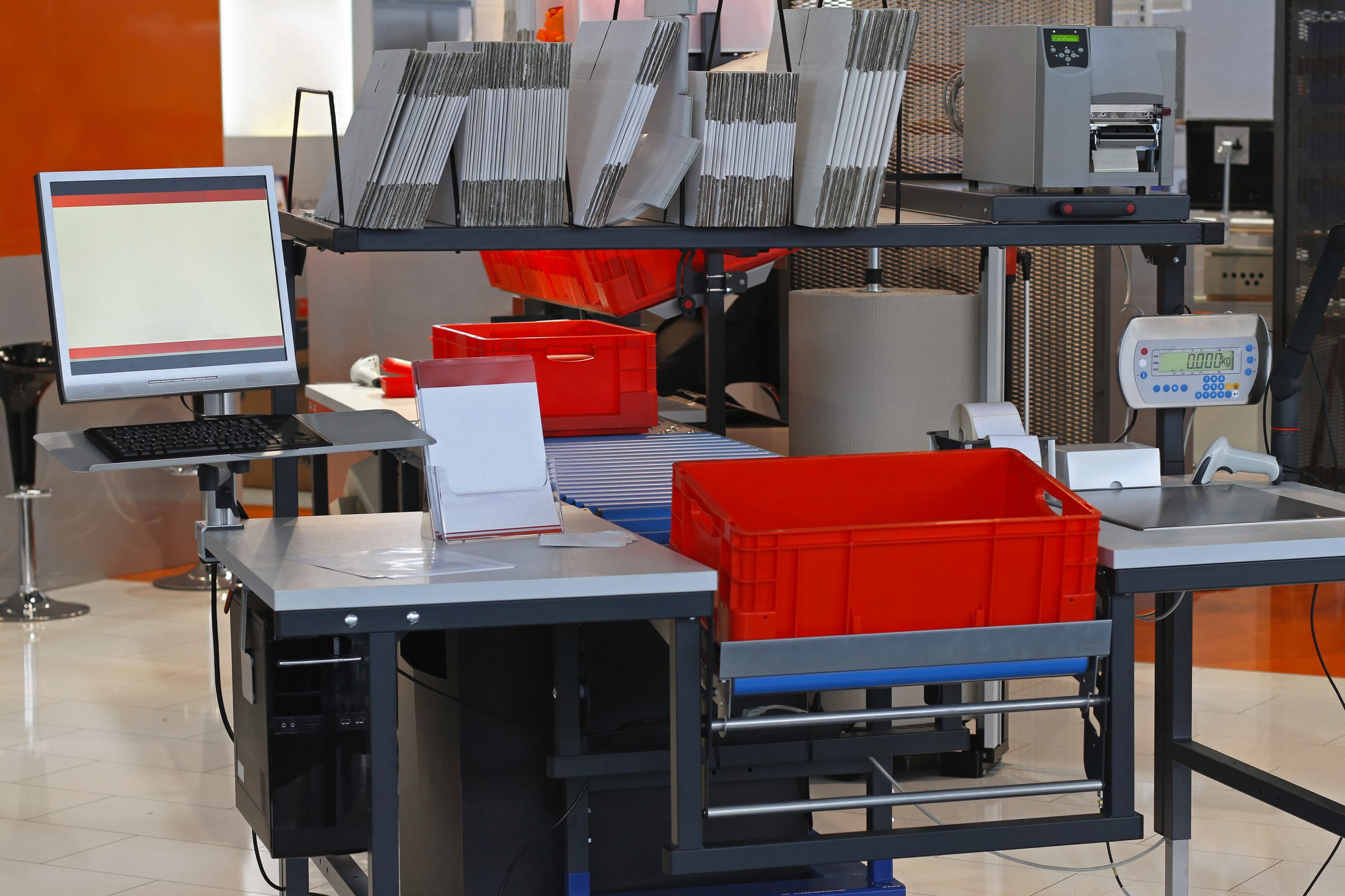 Ergonomics in the warehouse is a constant focus that each operation looks to improve. You want your workers to perform better each day while reducing factors that contribute to missed time and injuries. One way to achieve this is by adding workbenches to your facility. When built to the right specifications, workbenches help people work faster, more accurately and more ergonomically. That's why we've added a new guide to workstations.
What's in the guide?
Ergonomics & positioning highlights – You want to reduce stress and strain on your workers, and we showcase how the right workstation and positioning can help improve overall employee health and efficiency. Learn how small movements like reach zones and seating can add up, and what you can do to enhance performance.
Worksurface considerations – Navigate the many options for workstation surfaces, from steel to wood to laminate, and find out which surface works best for your operations and environment.
Packing station focus – The packing area is a common bottleneck, and we highlight packing station options to help your workers focus on the actual task at hand and less on bending, searching or walking. By focusing on some important observations in the packing area, you can improve the overall effectiveness of this operation.
Workstation choices – There's a specific workstation for nearly every kind of work in a facility, and we offer insight into which one is right for your areas:

Shipping workstations – These workstations can help organize product flow and increase shipping times.
Conveyor workstations – Turn wasted air space above conveyor lines into productive packing, manifesting, assembly or testing space.
Assembly workstations – Armed with a multitude of components and options, these workstations offer ample workspace in an ergonomically functional area.

Our mission: help you operate better

You need better information to work your best, so we publish educational resources, tips, videos and more to help people who operate industrial facilities succeed. You can download a variety of other guides ranging from warehouse security to forklift accessories to docks & shipping and many others.

You'll find many Shoptalk videos by our employee-owners to help you succeed–plus tips for success on many other web pages, in our printed literature and on our Warehousing Insights Blog. We're always a toll-free call or chat away.

More resources
---
What can we help you with?