Industrial Carousel Systems
High density storage and retrieval for order picking, assembly, and more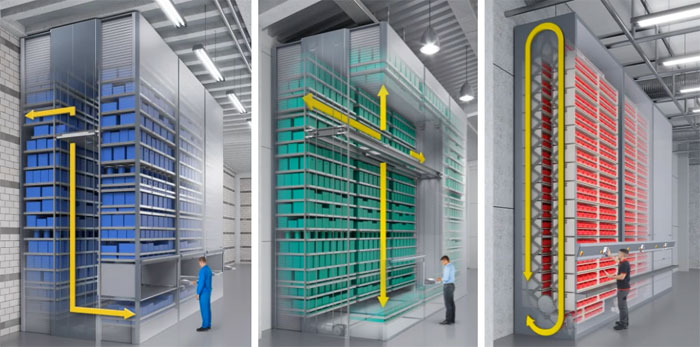 Carousels are goods-to-picker technology that increase storage density, reduce labor costs and speed throughput
Carousels are one of the fastest, most efficient technologies available for picking, packing and order fulfillment operations. These high-density storage devices save space and increase productivity by bringing parts and components to the order picker or assembly worker. Carousels enhance product storage density, security, and picking throughput.
Applications
Goods in/receiving applications
Distribution and warehousing
Order picking and fulfillment
Production and assembly areas
Small parts storage
Archive or document storage
Buffer storage
Central storage areas
Clean room storage and retrieval
Better climate control
Pharmaceutical & controlled substance storage
Electronics
Tools and components storage
Need answers? Call Cisco-Eagle for carousel specification and project management assistance.

Read our customer reviews