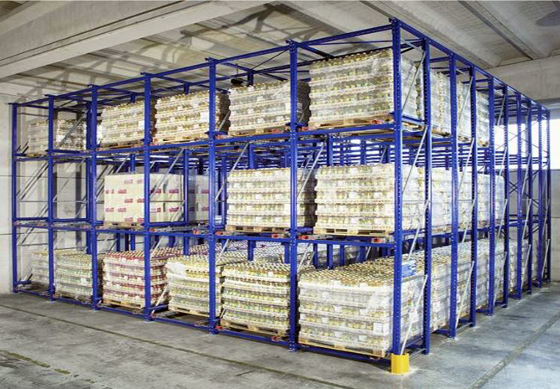 Drive-in rack is one of the best high-density pallet storage methods available, but it's always had some drawbacks:
Forklift damage within the lane is always a possibility as drivers must drive in, then back out inside the rack structure
Since there must be driving space, drive-in racks lack lateral braces, which make them somewhat more vulnerable to collapse if struck
Driving into and out of that rack structure also takes time
Drive-in racks allow you to store only one SKU per bay
Drive-in structures are typically 30 to 40% empty at any given time
Now there is a way to get the benefits of drive-in rack – dense storage through deep lanes – without the dangers inherent with driving into the rack space.
---
This article is part of a series of articles on
Flow Rail
. Click on a link below to view one of the other articles.
How Flow Rail Systems Improve Drive-In Racks
---