Questions to Ask: Carousel Picking Systems
Carousels are unique in terms of automated retrieval equipment - and greatly productive if deployed right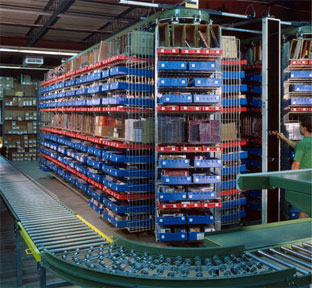 Carousels are a high performance order picking technology option, but only if you match them to the right operational needs and applications. If you are considering a carousel system for your operation, it's important to understand when these "goods to person" picking systems are appropriate, and where manual picking might still work better for you. The real issue is, can you make a carousel, or any automated solution, outperform a good manual system?
The answer is: not always. Let's look at ways you can push your project in the right direction.
Is the load right for carousels?
Good carousel systems increase storage density, decrease the time and energy it takes to replenish inventory, and increase picking throughput. Whether you receive all the benefits of a carousel frequently depends on the products being picked themselves—are they suitable? If either the item size or replenishment time goes too far in the wrong direction, picker "wait" times are increased and many of the efficiencies carousels promise can be lost.
Typically the product should be of the right physical dimensions and simultaneously a fast enough mover to justify its spot in the carousel. Most of the time, a large item is best stored in racks, shelving, or flow storage. Medium sized items are often ideal for carousels, at either fast or moderate demand levels. Smaller items can be stored in a carousel as well, but it depends. If small enough, a bin/flow system or another more ideal bulk storage method may be preferable.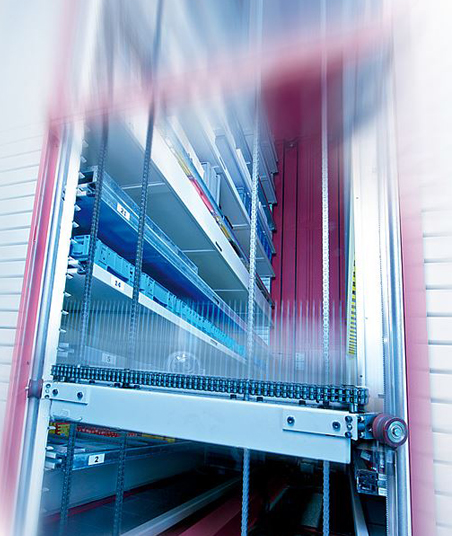 Will the carousel be used correctly?
In operations where there is not a defined vision, carousels can be misused. They become idle, or mis-loaded to the point where the system may as well be static storage, losing the throughput and storage density advantages. If the vision for automated picking systems like carousels isn't shared with operators on the plant floor, the chances that the system will fail are much higher. You should involve your picking and replenishment teams from the early stages of planning for the best chances of success.
Some operation advice includes:
Don't allow the product locations and slotting to be changed on the fly without careful analysis. Guard against changes made either by upper management or the warehouse teams without consulting both. Perspectives from both sides are needed.
Plan for peak activity: Unlike picking systems that utilize carts and RF or light assisted or voice picking, carousels can't be enhanced by additional labor. Typically there is space for only one picker per pod, so your equipment must be able to support your busiest times.
Make certain operators buy in, are thoroughly trained on, and understand the technology. They need to know why it's being done, and how it can affect the operation, not just how to run the equipment.
Be careful of "mission creep." Don't invest in unproven software or pick system changes without exploring them thoroughly. This can load the carousel with various "home made" or customized software that can bog the process down.
Be sure to execute (at the very least) all required maintenance. Nothing kills a goods-to-person automation project faster than the perception that the system is always offline, or that "it would be better to go back to carts." Poor maintenance can contribute to that perception if it causes unreliability or downtime.
Will you slot products correctly within the carousel?
This is primarily a concern for horizontal carousels, since vertical systems and VLM's deliver everything to an access window.
Product slotting seems to come into every discussion of picking productivity—as it should. When it comes to carousels, it's a particularly important factor. Slotting simply places the most frequently picked items in the most accessible and most ergonomic locations for operational success. It's a pure Pareto concept that is ideal for carousels, that can help you create smarter slotting and adapt to changes faster than manual picking systems can.
By that same token, an incorrectly slotted carousel magnifies issues with poor inventory location design. This results in poor storage density as carousels may have the wrong items stored in the wrong places. For horizontal carousels, which require operators to bend down to access lower levels or reach high for upper levels, inventory placement ergonomics is particularly important.
Carousels tend to make sense for operations where:
…automation is desired, but the level of need doesn't fit with ASRS or other highly automated systems.
…faster pick rates are critical. Manual operations simply cannot match carousel pick rates. Carousels achieve very high pick rates (up to 600 lines/hour), but are relatively economical compared to other automated methods.
…manufacturing operations require work-in-process buffers or to hold tools or consumable materials.
…space utilization is critical. Carousels provide outstanding storage density compared to static storage like racks or shelving
…labor rates are a concern. Carousels require little to no worker movement, reducing the amount of time workers are walking and increasing the amount of time they spend picking orders. This has several advantages, including error rate reduction (due to less fatigued pickers), versatility (pickers can spend time doing paperwork or counting while the carousel rotates parts), and general ergonomics advantages. Significantly, one picker can service orders for multiple carousels, meaning fewer order pickers are required to execute the same amount of business
The bottom line is, carousels are unique storage/picking equipment that require planning and understanding to implement correctly. When there are issues with conventional storage equipment, workarounds are easy. When it comes to carousels, you need to be "all in" at all levels of the organization to maximize their tremendous potential for operational efficiency.
Tags: industrial carousels, storage density
---
Scott Stone is Cisco-Eagle's Vice President of Marketing with more than thirty years of experience in material handling, warehousing and industrial operations. His work is published in multiple industry journals an websites on a variety of warehousing topics. He writes about automation, warehousing, safety, manufacturing and other areas of concern for industrial operations and those who operate them.
What can we help you with?