10 Tips: How to Protect Yourself from the Hidden Costs of Used Racks
It's all about the application and available information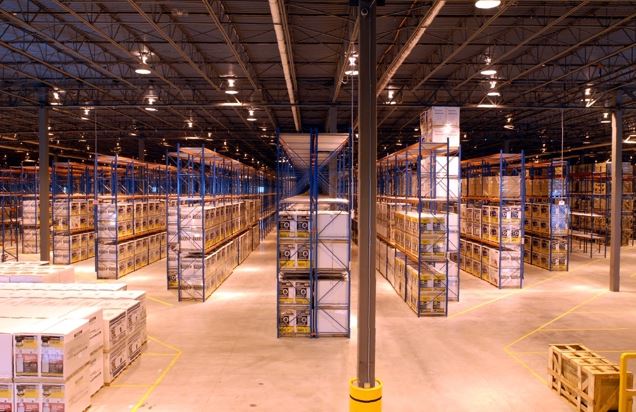 Pallet racks are durable, and you know that if you spend any time in this industry. When properly specified, installed, used and maintained, they can last for decades. If you choose to install used racks, take sensible precautions to ensure safety and stability.
How can you avoid the pitfalls?
Stick to simple, smaller, static installations. Smaller selective applications are best for used racks. Used systems become much less of a bargain the more components you need, or when the rack is dynamic (drive-in, pushback or flow). If you are acquiring a rack system along with a building, this can be more workable since you aren't tearing down and relocating as much hardware, but still not recommended.
Installation costs will eat your cost savings if you aren't careful. You may save money on rack costs, only to pay the difference when installers must hammer or drill beams into what should be a teardrop upright, can't find what they need, or are short critical components. New racks have tighter tolerances and better quality control.
Inspect the rack before you take delivery. People can and do repaint damaged, rusted or flawed rack. Has the rack been stored outside? It's important to know where it has been and what was stored on it in previous applications. Was the rack used in a freezer? A wet environment? Do you know how it was torn down? You may not be able to discover the answers to all these questions, but you can inspect the rack to be sure it's adequate before you order it.
Make sure you understand what you're getting: If critical components come up missing or damaged after you receive them, while you have installation crews on hand, and while the clock is ticking, cost savings evaporate. You should know that used racks are usually not going to equal the long term durability of new systems– the question is how much less time. Also know who built the rack. It's a fact of life that rack gets damaged. While many manufacturers' components interchangeable, you can't count on that. Also, you will inevitably need replacement components that may not be available for some racks. Scary as it is, some older racks weren't painted lead-free. The point is, do your research.
Go with new if you're planning on growth. It's hard enough to get one system installed that works with everything you need. If you know an expansion is possible in the future, new rack is worth the difference.
Know the capacity ratings of every last piece of the system. Knowing the exact model and capacity rating is critical. If you can't easily find out the capacity ratings of your beams and uprights, look elsewhere. The documentation of your used rack should be available online, through the manufacturer, or the company who sold you the rack.
Make sure the rack fits seismic zoning requirements for your area. Used racks usually won't have that documentation, and it's needed more often than you'd like to think. If you are buying used, and your application is in a seismic zone, you'll need to run seismic calculations and secure permits. New racks will almost always have these costs built in.
Don't forget that rack designs and construction have improved. Modern racks are often built safer and with newer design innovations that can be well worth it. They are often built with premium, stronger steel than older systems, meaning more years of service, less maintenance, and more reliable storage.
Use an experienced re-seller. Don't acquire racks from an auction, a contractor tear-down, or liquidation company. Companies who understand rack will help you avoid many pitfalls.
Use only RMI certified racks. In the wild west of the used market, there are imports, mismatched parts, and damaged components. If you can't tell that your used rack was RMI certified, you also may not know if the rack meets any local fire or other municipal design codes (good luck finding out if the rack isn't identified, the parts discontinued, or the manufacturer no longer in business).
Ultimately, it is critical that your rack system stores its load safely and efficiently. Valuable inventory will turn hundreds of times on that rack, so make sure your system is adequate for the task and that it can deal with changes and handling over time. The cost savings of used racks can vaporize quickly if the rack can't do the job.
More information

Tags: facility safety, Heavy Rack Systems, Steel King
---
Scott Stone is Cisco-Eagle's Vice President of Marketing with more than thirty years of experience in material handling, warehousing and industrial operations. His work is published in multiple industry journals an websites on a variety of warehousing topics. He writes about automation, warehousing, safety, manufacturing and other areas of concern for industrial operations and those who operate them.
What can we help you with?