The Benefits of Data Center Organization
Organized datacenters are scalable, require less maintenance, and have greater security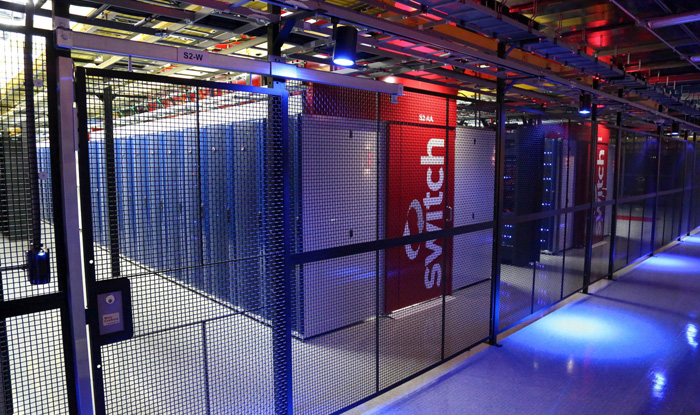 The need to house and secure data and the rise of E-Commerce have pushed the construction of datacenter facilities to an all time high. With this growth, the importance of organization has become more critical. These are fast-paced environments filled with delicate equipment and faced with rising demand. A properly organized data center can save power, reduce risk to the servers and save you time and energy.
Future scalability
Perhaps the most important benefit to an organized data center has not to do so much with the present, but more in regards to the scalability in the future. Wire Partition and Server Cages, built with modular components, make reconfiguration possible at a moment's notice. As your needs change or when the time comes to add additional servers, you'll already have a system in place to easily do so. You'll spend less time worrying about where fencing need to go and more time properly utilizing the components themselves.

Proactive maintenance
Organization allows you to focus your time on the areas that matter the most, the first of which should be a proactive approach towards your facility maintenance. If your data center is logically organized, clean (aim for quarterly, or even monthly cleaning and inspection) and properly maintained, you'll spend less time trying to make sense of everything and more time on thorough and regular inspections.
Freedom for the things that matter
Instead of spending time trying to make sense of which cables go to which equipment, you can turn your attention towards the rotation of equipment to better optimize your entire data center. An organized data center also puts you in a better position to single out components that need to be replaced, allowing you to take the steps to do so before they negatively affect everything around them.
Improve your workflow
You want to "work smarter, not harder", and that can begin with the right server cages. The server cages offered by WireCrafters, for example, do a lot more than just separate your servers and keep things organized. They also support the free circulation of air from your building's HVAC system, helping to maintain proper temperatures. They also allow for easier cable bundling, making installation, removal, and routine maintenance more straightforward, while providing a free circulation of light, creating a safer environment for your employees as well.
Reduce security concerns
While not completely in the realm of organization, you certainly want an extra level of security that is essential to keep your data center running. Your clients expect you to have all avenues of prevention in place so they can feel safe that their data is in good hands. To operate and maintain a data center is to also understand the necessity of security from theft. Finding the right lock to customize to your needs is essential in preserving the vital security that every server cage requires.
More information

Tags: data security, datacenter, organization
---
What can we help you with?