Shoptalk: Measuring Warehouse Guard Rail for a Perfect Fit
We review how to measure guard rail to fit into your available space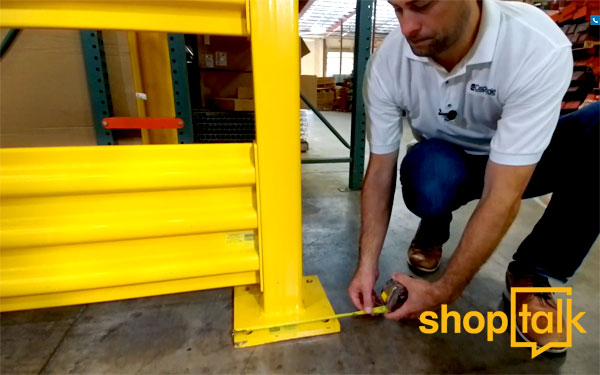 In the first installment of Cisco-Eagle's new video series, Shoptalk, Taylor reviews how to measure Steel King Steel Guard rail for a perfect fit into your space.
Taylor, who has been with us over a decade and runs our ecommerce sales department, has helped hundreds of customers with everything from conveyors to jib cranes. He volunteered to take some time to review the critical aspects needed to find the right size steel guard rail for the space you have, including:
Correct placement for measuring overall dimensions
Base plate considerations
Features and options of guard rail
You can also read this guide for detailed information.
About Shoptalk
We are driven to help you identify, specify, and implement the right products and systems for your company.
Every full-time employee owns shares in the company, is provided detailed financial information and is trained to provide exceptional service. We think owners provide better service, and we can back it up. This year, we've started showcasing our employee-owners in Shop Talk, a series of informational posts, videos and other information. We are empowered to get things done for you, and Shoptalk is just one more way we prove it every day.
Look for more Shoptalk videos from Cisco-Eagle coming soon!
See also:

---
What can we help you with?