Announcing the Retirements of Chris Doyle and Larry Trowbridge
They helped lead Cisco-Eagle through the last 35 years of growth and change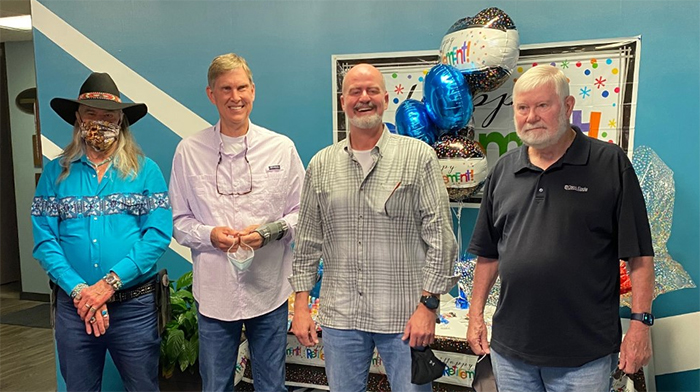 From right to left: Elbert Haggard, Chris Doyle, Darein Gandall and Larry Trowbridge
Effective March 31, 2021, two of Cisco-Eagle's longest-tenured and most influential employee-owners, Larry Trowbridge and Chris Doyle, are retiring. Between them, Trowbridge and Doyle have served the company for 55 years and leave a legacy of friendship and excellence. We are profoundly grateful to them as they move to the next phase of their lives.
Larry Trowbridge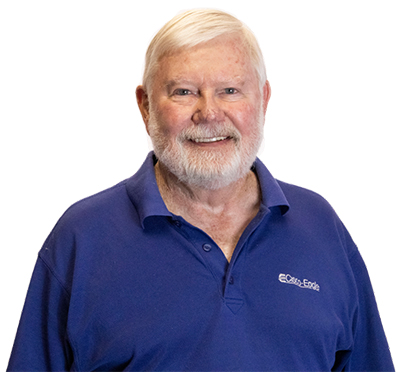 Larry Trowbridge joined Cisco-Eagle in 1986 as a caster specialist. He later moved to a sales management role, where he hired and trained caster specialists, resulting in the creation of our caster sales group, which increased our ability to serve complex caster needs for a broader range of applications and complex needs. As the company grew, he transitioned to become Director of Operations in 1999, where he managed our facilities, inside sales, warehousing and inventory systems during a time of growth.
Larry was instrumental in QE&T (total quality management) and the Texas Quality Award, where he served as an examiner. He was deeply involved in our Open Book Management (OBM) initiative, which helps our employee-owners gain a deeper understanding of the business and its finances.
"Larry is great at everything," said Cisco-Eagle President Darein Gandall, "but his real gift is training. He helped us all learn so much. Most of our employee-owners have had the pleasure of being trained in at least one business process by Larry Trowbridge."
Trowbridge trained generations of Cisco-Eagle employee-owners on topics ranging from quality, OBM and sales techniques. His contributions can't be overstated.
"I spent thirty years working for Larry," said David Adair, Operations Manager for our Tulsa, OK, office. "He's a great guy who always has time for you and listens to what you need."
Larry and his wife Melanie plan on traveling once the pandemic has ended. And of course, he'll spend plenty of time on the golf course–was there any doubt of that? He won't be bored. "My wife's got plenty of chores for me to do," he said.
Chris Doyle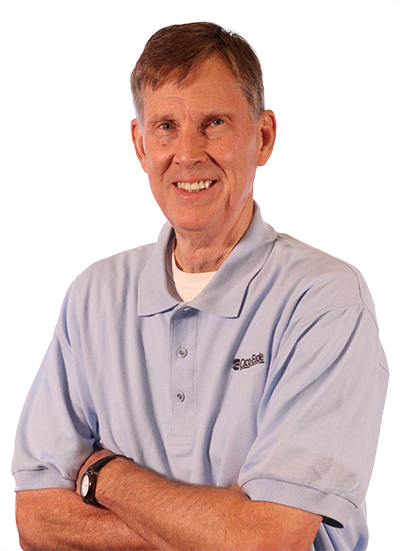 Chris Doyle has been a cornerstone at Cisco-Eagle since 1995, when he joined us as Texas Director of Sales. He developed an accomplished sales team that increased our market share and presence in Texas and beyond. In 1999, he founded our marketing team. His vision and leadership helped that team develop our website and other digital properties into industry leaders. He led the early development of CRM and other systems that modernized our approaches to engaging customers and markets. He authored business plans and strategies as we grew.
"His contributions have been invaluable to our company and will remain for years to come," said Joy Hunsinger, Business Analyst from our Dallas office. "We have been so blessed by his sincere desire for our group success as well as individual achievements."
Chris was instrumental in initiatives that define us. He was an early advocate for quality and open-book management initiatives. He was deeply involved in business planning and forecasting processes. His eye for improving things across departments and teams was invaluable as we transitioned to employee ownership.
In 2014, Chris left the marketing team and moved back into sales leadership as Texas Sales Director, where he mentored the next generation of Cisco-Eagle sales in Texas. He modernized processes and added key personnel at our Dallas, Houston, Austin and San Antonio offices.
"Chris is a mentor for so many of us," said Vice President of Sales James Murphy. "We have the best sales force in company history, and Chris Doyle is a big reason why."
Chris and his wife Jeanie plan to travel. He will spend time farming and ranching at his central Texas property and on his boat at the Gulf Coast. Jeanie will be engaged in her passion for oil painting. They will spend more time with their son and grandson.
A note from the author: I spent 15 years of my career working for Chris Doyle, and credit him with my success. He has a way of making you believe in yourself, and I'll always be grateful for having him as my boss. 
About our ESOP
As employee-owners, we are grateful to these two men and their long years of achievement. Their influence on this company will be with us for many years to come. They are shareholders along with everyone else who works here. We believe that no one provides better service than an owner, and based on our customer service ratings, it appears our customers would agree. Our employees are all shareholders and partners in the business. We have been employee-owned since 2000. For more information about our ownership culture, visit our ESOP page.
Download "The Right Fit for You," our company's advantages in PDF form to read why we are the right fit for companies who seek a dedicated partner for long-term success.
Tags: careers, ESOP, family, retirement
---
Scott Stone is Cisco-Eagle's Vice President of Marketing with more than thirty years of experience in material handling, warehousing and industrial operations. His work is published in multiple industry journals an websites on a variety of warehousing topics. He writes about automation, warehousing, safety, manufacturing and other areas of concern for industrial operations and those who operate them.
What can we help you with?