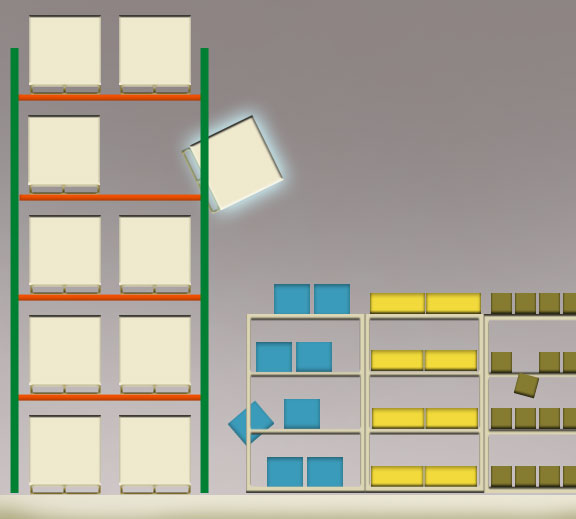 What goes up…
In warehousing and storage operations where inventory is stored high on racks, it's a sad fact of life: sometimes pallets or cartons fall.
They fall because they're stacked wrong. They fall because an order picker or a forklift bumps them. They might fall because the pallet breaks or was poorly stacked. They fall due to seismic activity, rack failure or just plain mistakes. There are plenty of reasons they fall, but how can you reduce your risks?
---
This article is part of a series of articles on
Falling Item Prevention
. Click on a link below to view one of the other articles.
Falling Item Prevention for Pallet Racks
---