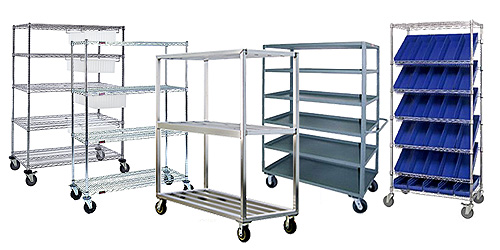 In today's fast moving storage operations, mobility, flexibility, and convenience are critical for keeping up with the rapidly changing demands of operations like assembly and order picking. Industrial shelving has evolved from simple bolt-up static types to a variety of mobile configurations that serve specific applications. Here are some ways to improve your operation by adding mobile shelves.
---
This article is part of a series of articles on
Industrial Shelving
. Click on a link below to view one of the other articles.
Mobile Shelving Puts Supplies Where You Need Them
---