Lean Manufacturing Practices of the Future
New strategies and technologies are emerging to take manufacturers to the next level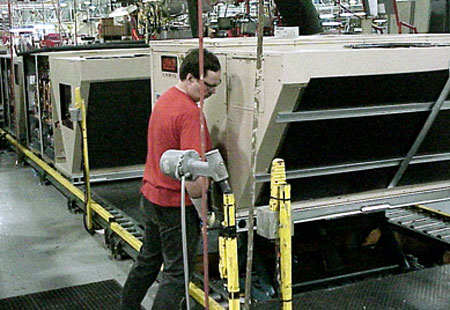 You want your company to be a leader in your field. You want to provide the best product to your customers at the best price, and cut needless costs, transactions, touches, and clutter that inhibit productivity. The term "lean production system" was coined in 1988, and manufacturers have been honing their operations to conform to lean principles ever since.
It starts with making sure every part of your organization is doing its job well; and is armed by process to execute its mission.

"You need to know how materials, information, and people move, and how to measure a transaction completely. You also need measure on-time delivery, and align your strategy with your shipping vendors to hit their deadlines for pick-ups. Finally, you need to measure your vendors the same way you measure your own performance so they are reliable and hitting delivery windows." – Rick Ruzga Global Lean Services Manager at Brady Corporation.
Simply put, lean manufacturing is all about doing the best job with the least effort.
As manufacturers evolve their philosophies, change their processes, and improve their technology, new ways to enhance lean manufacturing efforts continue to present themselves. Some of these opportunities include:

Using technology such as robotics, automated storage, or software to increase efficiency
Using green solutions or sustainable processes to reduce waste
Empowering employees to eliminate disruptions and improve the process
Mobile and memory technologies can put your company at its best, and keep you focused on what's important.
"Mobile access ­technologies enable you to get information and act anytime, from anywhere. The cycle time between recognizing a change and adapting to that change is collapsing, resulting in less waste and more valuable services and products. Memory technologies digest a fire hose of data and use powerful analytics to separate the signal from the noise, so you can move faster and adapt to changing needs and demands." – Pradeep Amladi, VP of Manufacturing and High-Tech, SAP
Technical solutions that streamline your processes are a great strategy for leaner manufacturing. On the brick-and-mortar side of your business, there are more ways to trim the fat. Manufacturing is becoming more eco-friendly by the day, and these innovations are serious business.
Reducing electric bills and the packaging material usage don't directly streamline any of an organization's processes, but helps to create a better product at a better price in the long run, by reducing the need for resources and cutting costs.
Finally, it is often said that a company's employees are its greatest asset, and the adage holds true in lean manufacturing philosophies.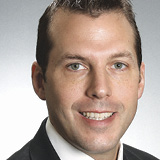 "In a lean culture, every employee is engaged to root out waste, eliminate problems, and make improvements. Best practices are documented and followed. Lead times are shortened, and customers receive high-quality products that are pulled through the supply chain at the right time in the right quantity. A lean culture also focuses on continuous improvement, wherein the goal is to always be looking for ways to make processes better, no matter how well they work. Continuous improvement is an ongoing effort to improve products, services or processes, and is a natural goal for any lean supply chain plan." – Eric Lail, VP of Continuous Improvement, Transportation Insight
Empowering employees to continuously improve the process is becoming part of a micro-strategy called Operational Excellence.
"Instead of just eliminating waste, Operational Excellence is about eliminating management by designing self-healing value streams. Operational Excellence is when, 'each and every employee can see the flow of value to the customer, and fix that flow before it breaks down.' This is a flow that can be fixed without the intervention of management descending down onto the value stream when something goes wrong. When Operational Excellence is implemented, employees are able to visually distinguish abnormal flow, and execute pre-established standards before it becomes catastrophic and disrupts the product or service to the customer." – Kevin Duggan, Founder, Institute for Operational Excellence
Lean manufacturing has always been about providing the best product or service with the least amount of wasted time, energy and investment. New technologies and tested strategies are making it even easier for your organization to get smarter and more efficient.
Tags: 5S principles, lean manufacturing
---
Scott Stone is Cisco-Eagle's Vice President of Marketing with more than thirty years of experience in material handling, warehousing and industrial operations. His work is published in multiple industry journals an websites on a variety of warehousing topics. He writes about automation, warehousing, safety, manufacturing and other areas of concern for industrial operations and those who operate them.
What can we help you with?