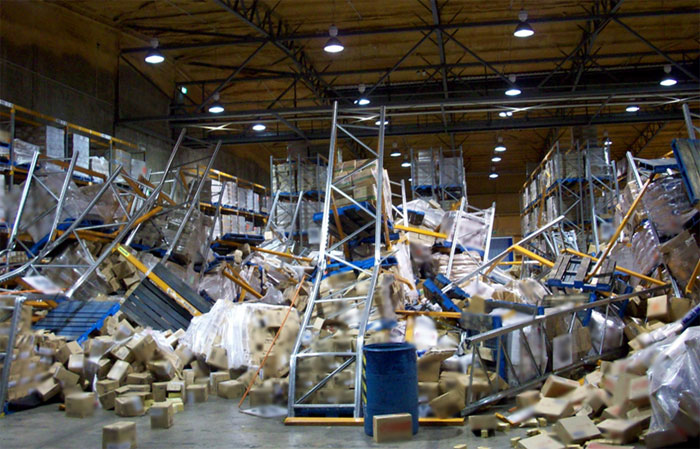 When heavy loads are stored on multi-level pallet racks, collapses and product falls are a primary safety concern. Busy warehouses with many workers who drive or walk between aisles of rack should find ways to reduce the chances of a disastrous event.
Stopping a collapse is an order of magnitude easier and less expensive than a single incident. Due to its interconnected nature, when pallet rack falls, it's usually an entire row, or a series of them. Costs, in terms of damaged product, lost production time and injuries can be extreme. In many "just-in-time" manufacturing operations, losing components means losing days of production time.
So: what can you do?