Download our Guide To Cantilever Racks
How to specify your long parts storage system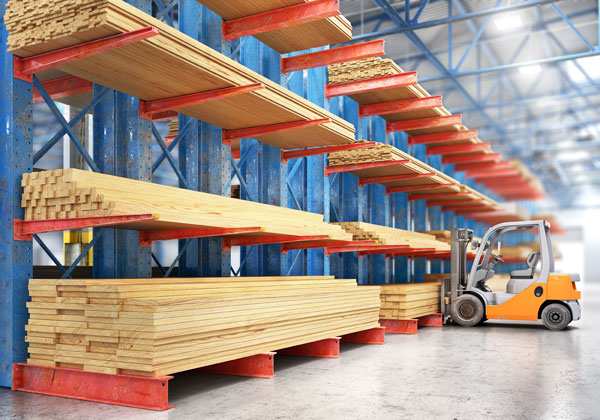 Because they offer instant access to, and easy selection of either an entire load or any part of it, cantilever racks are ideal for storing long, unwieldy, heavy and difficult loads. They come with many options and questions, so we have published a guide to cantilever racks (PDF) you should read as you move forward on a storage project involving these types of loads.

What you'll find in the guide:
A full rundown of cantilever applications: lumber storage, pipe storage, carpet rolls, furniture, component, tubing and other loads. Some racks can even hold salvaged vehicles. The guide includes tips for efficiently storing and handling these loads.
Comparisons for storing pipes, tube and round steel stock. When it's better to store it on the ground in cantilever racks or in stacking racks.
A full cantilever specification walk-through: This guide is detailed and illustrated to eliminate confusion and help you understand what you need to know about your load, your facility and your racks. Includes in-depth detail on how to space rack arms, how tall to make the columns, how to load the rack and how to safely operate it.
A specification worksheet, with the things you need to know to get started.
A listing of standard cantilever rack types, ranging from very light duty to massive steel racks that can support 60,000+ pounds.
Details on other rack types, including stacking racks, sheet metal racks and crank-out/high-density cantilever.
More resources

---
Scott Stone is Cisco-Eagle's Vice President of Marketing with more than thirty years of experience in material handling, warehousing and industrial operations. His work is published in multiple industry journals an websites on a variety of warehousing topics. He writes about automation, warehousing, safety, manufacturing and other areas of concern for industrial operations and those who operate them.
What can we help you with?