Hytrol Relationship Focus: EDC's Order Fulfillment System
The system contributes to volume growth for EDC

Cisco-Eagle designed and implemented a modern order fulfillment system for Educational Development Corporation that dramatically increased order picking speed, reduced errors and allowed the company to expand. In this video, EDC's Randall White, Jimmy Cleveland and Craig White explain why partnership with Cisco-Eagle and Hytrol was so critical to the project's success.
Committed to partnership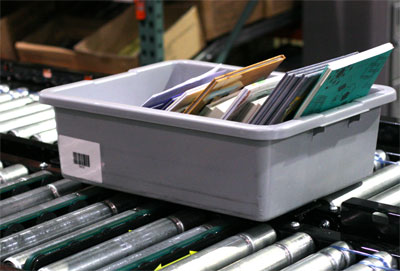 "When you have the kind of growth we were experiencing, it's not like you can snap your fingers and put in a system that will handle that volume," said CEO Randall White. "I had confidence in our company, and also in Hytrol and Cisco-Eagle."
"The system increased our lines per hour by 40%," said Operations Manager Jimmy Cleveland. "It increased our pack-out by around 30%. We reduced travel, we were able to pick more lines per hour, we were able to pack out more boxes per hour—it significantly increased our output."
Long term support
Due to outstanding support, the reliability of the equipment, and maintenance training, the system has been extremely reliable. "We've had virtually no downtime," said COO Craig White.
EDC's maintenance department employees attended a Hytrol maintenance seminar that gave them "a wealth of information" according to Cleveland. "We laid out a preventative maintenance plan and have a great understanding of how the system, EZLogic, and the conveyor work."
Partnership is a cornerstone principle for Cisco-Eagle. During our fifty years of operation, our customers return to us time and again due to our reliability and long-term way of thinking. Many of our core clients have worked with us for decades.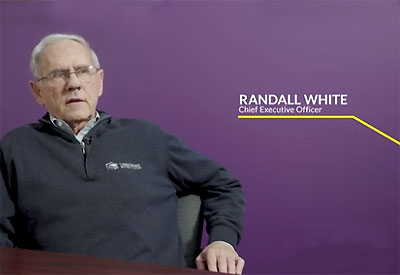 Future growth
"We're still in a rapid growth phase," said Craig White. "We'll continue to work with Hytrol and Cisco-Eagle in the future."
"We think we can increase our sales to $150 million a year," added Randall White. "You can only do that with people who are reliable and have a great product, and who will work with you. We couldn't be happier with the people we chose to help us build our business."
Resources
For more project and partnership examples, visit our case studies page.

---
Scott Stone is Cisco-Eagle's Marketing Director with three decades of experience in material handling, warehousing and industrial operations. He writes on automation, warehousing, safety, manufacturing and other areas of concern for industrial operations.
What can we help you with?