Storage Wars: Buying Pallet Rack In The Age Of Tariffs
With the cost of foreign rack increasing, what does going domestic offer?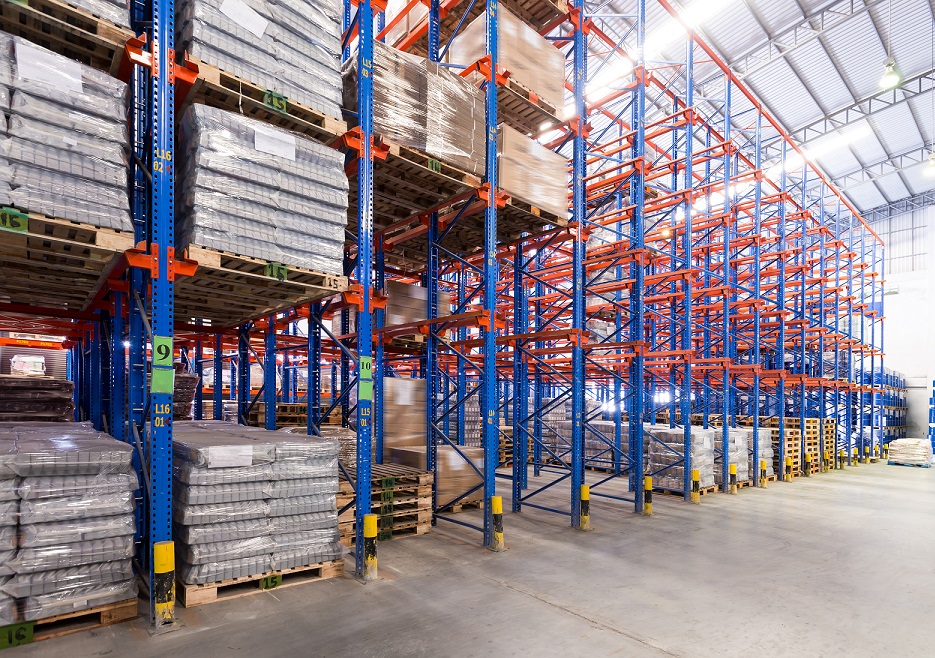 The only constant is change in today's global economy. Many companies and operations are waiting with bated breath to see which way the prevailing tariff winds will blow. Warehouses are especially on edge about all of this, considering how international supply chains and manufacturing has become. One area of concern coming up is that of pallet racks. In the past, a facility could take the chance on a lower-cost imported with the understanding that although the quality isn't the same, costs may be lower. Now, with tariffs looming, what should you look for in thinking of replacing foreign rack?
What factors to consider?
What low-cost rack gets you
Chinese manufactured rack almost certainly was lower-cost….in the past. With the tariffs on Chinese steel and other components sinking in, that just isn't the case anymore. And we don't know where the trade contention may end. So, let's look at what you're getting for the lower-cost (or used to be cheaper) option:
Lower-cost steel means lower quality: Many overseas manufacturers use sub-standard steel or steel of unknown quality. This means you aren't sure which rack will pass requirements and which won't until you receive it or start loading it. It's hard to understand what you have from many of these manufacturers, and you'll have little recourse if the rack you buy is inadequate.
Inaccurate dimensions: With quality control and manufacturing tolerances being lower as well, there's a chance for uneven or inconsistent dimensions.
Shipping and fulfillment delays: Delays and loss of time when ordering from China could cost you even more than the initial savings. Either your rack or the replacement parts ordered could experience untold amounts of extra time that you can't afford.
Lack of certifications: Most imported rack lacks RMI (Rack Manufacturers' Institute) certification.
Replacement parts may be…irreplaceable: When you purchase a rack system and want to add to it later, buying imported racks may mean that replacement beams, uprights and other components aren't always available in a few years. They may not match in terms of connectors and tight dimensions.
Seismic considerations: If you are in an area with seismic issues, almost no Chinese racks will suffice. You won't be able to get the kind of engineering and design support you need.
The bottom line: imported rack tends to be less reliable, less verifiable as safe, and a riskier purchase when it must bear thousands of pounds of valuable inventory. Since pricing is unstable at the moment (and may continue to be in the future), there are few advantages.
Why domestic?
So, you're watching Chinese pallet rack pricing increase, and you're thinking about how the low-cost factors might not be benefits for your operation. But what does domestic rack get you?
Peace of mind, first and foremost, and a better rack overall. American manufacturers follow strict guidelines and use high-quality steel to make their pallet rack. Rack that meets RMI standards offers certain safety features and load-bearing capacities, which means superior strength and longevity to store products in your warehouse. These features combine to offset what can be a higher upfront cost. When you realize that the rack will last longer and offer safer conditions for your employees, the higher cost seems worth it.
As an example, take the Steel King SK2000 pallet rack. SK2000 racks employ a fully welded tubular upright, giving you superior impact resistance, and a stronger frame for a safer and more functional rack. It also includes industry-standard teardrop connections, meaning it's interchangeable with the majority of rack systems. These features just highlight how going domestic for your pallet rack can see early ROI.
One final benefit of using domestic rack is that when you need assistance, you usually get it fast. That could mean the difference in finding a part in time or watching your investment falter. Leaving that to chance is never what a warehouse operation wants.
See also

Tags: Pallet Rack
---
What can we help you with?