How We Handle Project Management
Transforming concepts into reality can be complex. Here's how our project managers handle it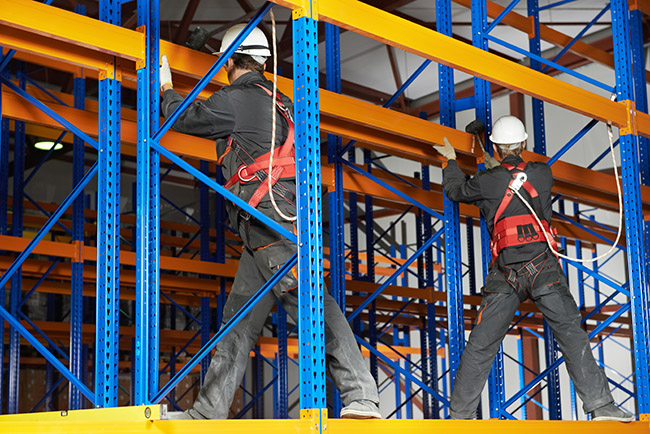 Material handling installations can be complicated by nature.
Shipments are coming from multiple sources, arriving at different times. Subcontractors from electrical installers to controls to cleaning crews must be coordinated. Layouts and concepts must be implemented on time, even as deadlines change while issues are being resolved. At the end of the process, the system must be commissioned and the people who will work in it trained. Maintenance and spare parts will be dealt with.
Here's a glimpse into Cisco-Eagle's project management group and how it works to create systems from the ground up, whether that's for a new facility or an operational upgrade.
Keeping everyone safe
When facilities are up and running with regular employees, safety protocols are easier to enforce than during an installation, when many visitors and others who aren't typically in the plant are present. Project managers help coordinate safety for our crews, subcontractors, visitors and customer employees. Our people are required to be OSHA-trained, and they help ensure that everyone involved adheres to client safety rules.
Cisco-Eagle is ISNetworld certified, which means our processes are documented and our record is transparent.
Project managers have deep understanding of the system
When the project manager has been involved from the start, implementation goes more smoothly. The person who supervises all the various aspects of a system installation should be conversant on its goals and all the equipment that comprises it. This is a critical bridge between the idea and execution. If a project is installed by people who don't understand these things, critical mistakes can–and probably will–happen. The project manager will know when components are missing. They'll know when something isn't working correctly or when the various groups involved in the system aren't meeting the schedule.
Critically, they can help adapt the project if unforeseen circumstances crop up.
When does the equipment arrive?
Coordinating multiple, incoming shipments
When multiple shipments from multiple sources for different time frames are needed, the way they are coordinated, received and staged can make or break the project. They must be received, counted, verified, checked for damage and staged in the right place–if not, you could have installation crews on site, awaiting equipment that isn't there, is incorrect or is staged in such a way that it delays implementation. Our project management process takes turnkey responsibility for inbound shipments that can make or break a successful implementation.
Coordinating installations and subcontractors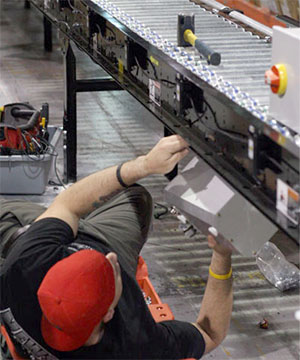 There are times when mechanical installations can go awry, and it's the project manager's job to see they don't. A project manager sees the installation in real time, as it happens. If there are issues, a project manager is there to guide the installation back on track. They would know, for instance, that a certain part of the plant must be Their deep knowledge of everything from logistics to the equipment being used can make all the difference.
Many projects require coordination of more than one crew. Mechanical installation crews assemble conveyors, erect racks, hang ceiling supports and make sure everything is correctly situated. Electrical installation groups connect various equipment to facility power. You may have specialists who do specific kinds of work — sensors, controls, modules or other specialized equipment.
Getting this part right avoids delays and reworks for issues such as placement and orientation. Good project management helps ensure the material is in place at the right time for the right crews on the right days.
Project managers work with subcontractors and your crews
For many systems, it's a dance between the customer, a general contractor, equipment manufacturers and a variety of subcontractors. These various groups are best coordinated by an experienced manager who understands the sequence of events and how it all comes together. For instance, an electrical subcontractor may not be able to work until certain mechanical installations have been executed. Controls may need to be delayed or moved up in the timeline. These situations can change on the ground from day to day.
Project managers see problems in real time
Large material handling projects are works-in-progress. Because they're deeply knowledgeable about all of these elements, project managers have insights that almost nobody else has about the project. They can resolve issues with equipment, shipments or anything else. If parts must be ordered, subcontractors replaced, installations delayed or sped up, the manager has the authority and comprehensive point of view to deal with fast-breaking concerns, changes or other issues.
Why we're different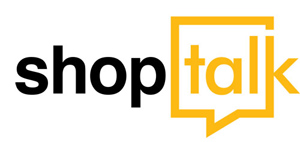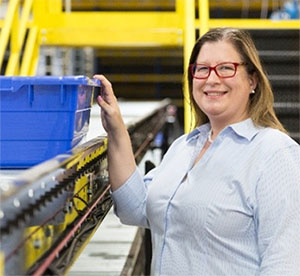 "We have a strong team of design and implementation pros," said Christine, a Cisco-Eagle account executive who has implemented multiple large material handling projects. "We treat every project individually and value every customer individually. We see every project through from cradle to grave and make sure that everything is operating properly, and that the customer is satisfied."
Project management can be difficult, but professional management helps ensure smooth project implementation. For more information, contact us today.
More information
---
Scott Stone is Cisco-Eagle's Vice President of Marketing with more than thirty years of experience in material handling, warehousing and industrial operations. His work is published in multiple industry journals an websites on a variety of warehousing topics. He writes about automation, warehousing, safety, manufacturing and other areas of concern for industrial operations and those who operate them.
What can we help you with?