Shoptalk: Flexible Facility Guarding
Your options for flexible guardrails and handrails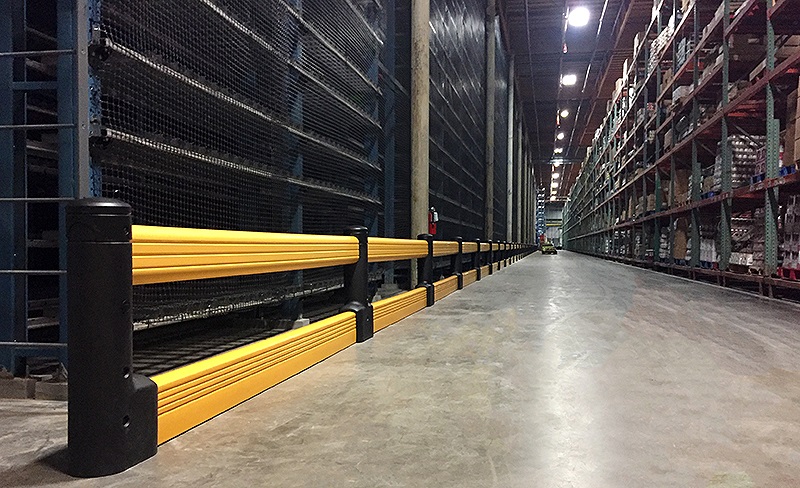 In this installment of Cisco-Eagle's Shoptalk series, Steve, who works in our web sales & service group, demonstrates how flexible warehouse guarding products offer an efficient way to protect workers, machinery and products from forklift impacts. Their unique flexibility lets then flex from forklift impacts without permanent damage to the rail, whatever it's defending and the forklifts themselves.
Flexible rails absorb the forklift hit and flex back to shape, reducing damage to guardrails, the floor and the forklift. They dissipate impact energies, which allows them to last for the long term while minimizing wear on your forklift.
Steve, an employee-owner since 2018, reviews how these flexible guarding products can benefit your operation.

When implementing flexible guard rail, there are multiple components and options. We highlight the following: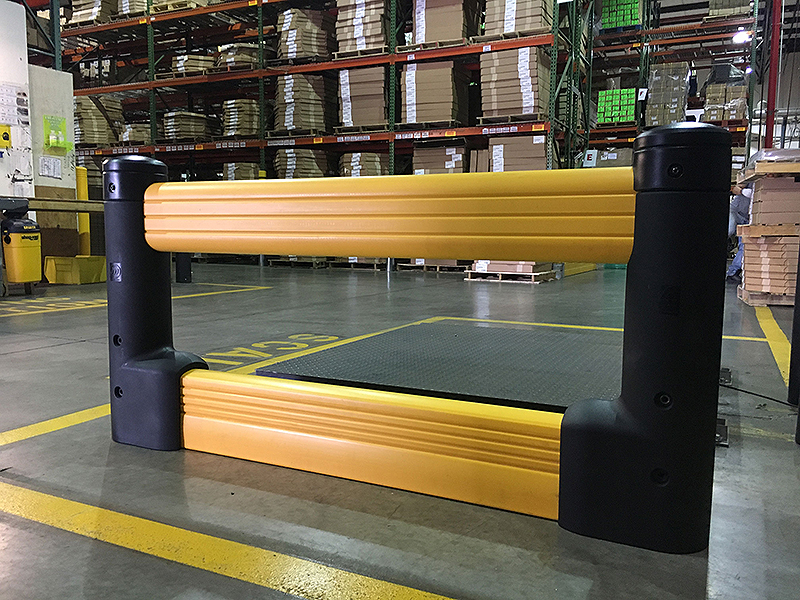 Flexible Handrail –

When hit by a heavy object such as a forklift

, it absorbs th

e

 

impact 

and 

flexes

 

back into shape.

 T

he post has a ductile iron core with rubber dampers, so all the 

collision 

energy 

is 

absorbed into the concrete floor, 

but there's no permanent damage to the floor or the railing

.

 

Flexible Guardrail –

This uses the same principle as the handrail, and is

great

 at stopping 

forklift

s

. It has the same iron core in the posts, and the rails are a flexible polyolefin that gives a little

, 

doesn't

deform

 

on impact,

 

and then return to their 

original shape

.

Flexible Shock Absorbing Bollard

– With a

te

nsile

 s

teel rod and rubber dampers that absorb the shock, the flexible bollards can absorb high impact. Another unique aspect

 is that the cover rotates, so if 

it 

is struck

 from 

the side, 

the 

bollard

 

spin

s

 

to reduce or 

eliminate

 the damage.

 

Floor Level Flexible Guardrails –

These

are 

a 

simple

 solution for guarding walls or even just setting up a barrier around something like a conveyor

 or other machinery

. 
About Shoptalk
We're driven to help you identify, specify, and implement the right products and systems for your operation.
Every full-time employee owns shares in the company, is provided detailed financial information, and is trained to provide exceptional service. We think owners provide better service, and we can back it up. Our Shoptalk content is a series of informational posts, videos, and other information. We are empowered to get things done for you, and Shoptalk is just one more way we prove it every day.
More resources:
---
What can we help you with?