Space And Time – Distancing On The Warehouse Floor
With restrictions easing, how do you keep your employees safe and protected?
As we've discussed before, the age of Covid-19 has brought not just a new normal for ourselves and communities, but for the warehouses and facilities we work in as well. As we pass the summer and venture head-on into the fall and winter months, many locations are starting to see an easing of the restrictions that were in place to protect workers. As these restrictions are lifted and there begins an (at least partial) return to normal, each facility must now make adjustments to this new normal of how to protect those returning to work and what to apply to their floor operations for future protection.
Just because restrictions are eased, doesn't mean you shouldn't keep your employees distanced and safe. This "new normal" of facility spacing and protection offers many options, so let's review them:
Partition Protection Options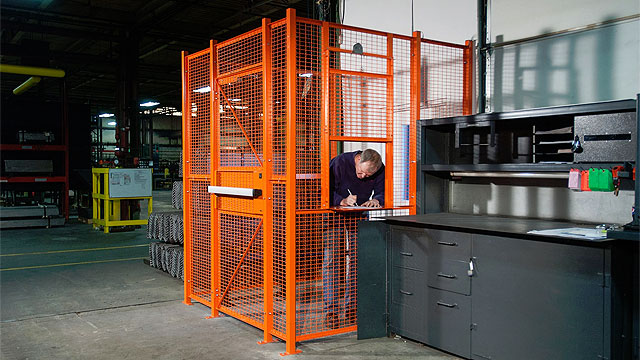 Wire partitions are a safe way to provide secure storage for critical inventory, tools and components in any manufacturing or distribution facility. They can be relied upon in a variety of applications to protect inventory and reduce shrinkage. In addition to protecting items in your warehouse, you can also use wire partitions for worker protection as well.
Using cages to enforce distances is a relatively new but critical function. When it comes to protecting your workers, you want to look at all methods. While wire partitions can't be used in every situation where there's a need for employee distancing and protection, in some aspects they can certainly help by offering unique flexibility that you might not have otherwise. They can be expanded, moved or simply reconfigured to fit the ever-changing needs that an essential business has in keeping workers safe.  One unique example is using a wire partition for protect employees from third parties entering or exiting a high-traffic area, such as a driver or dock entry point in a warehouse. By installing a driver cage, you can help maintain a level of distancing that your workers can appreciate and gives you peace of mind.
Read more: Keeping a safe distance with wire partitions
Free Floating – Modular Offices & Buildings
Long used to free up floor space and create more locations within a facility for employees, modular offices offer a great way to keep up with the new normal in a warehouse. When it comes to safe spaces and controlled environments, the first thing that comes to many customer's minds is modular office buildings. Each type offers flexibility and can be configured to apply to any floor space. utilizing their enclosed and pre-engineered benefits can be a great way to keep your employees safe and secure while navigating guidelines. Their ability to stack or integrate with an area such as a mezzanine is also quite useful.
Just as having a driver cage is important when dealing with third party visits, installing a premade guard booth or shack can aide in protecting your facility and keeping track of those coming and going within it. Completely customizable, you can tailor your guard shack's layout (floor plan, windows, door styles) to suit the particular being performed and add HVAC units to keep the interior cool in summer and warm in winter.
Keep It Clean – Isolation Rooms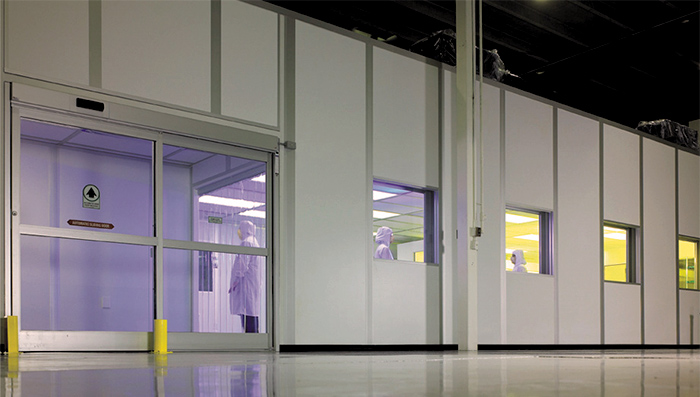 Modular Isolation, or clean rooms, offers a controlled environment that gives your facility several advantages over a traditional modular room. Used primarily in the medical and pharmaceutical manufacturing industries, these build systems are faster to erect than traditional construction and require very little on-site modifications, fabrication or material cutting, all of which minimize contamination threats. They provide unique versatility in their installation, design and care, complying with industry guidelines so you can be sure the area will keep workers safe.
More Resources:
---
What can we help you with?