Guardians Of The Facility – Guard Booths And Security
Restrict access and gain security by adding a guard booth to your property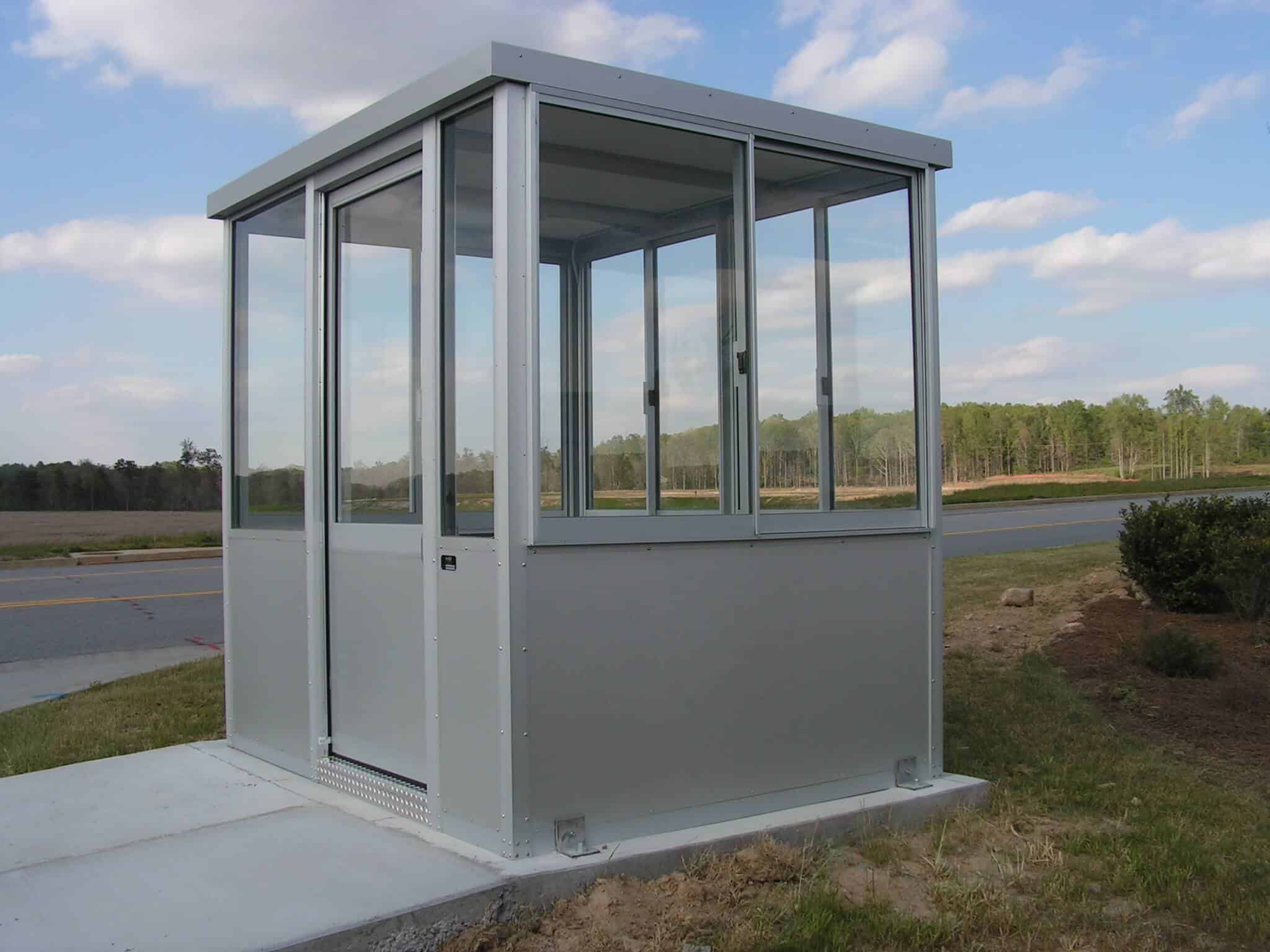 Above:  Aluminum guard shack at facility entrance
Security considerations for any facility are a neverending search. In this day and age, you want to make sure your employees feel comfortable and safe from potential harm so that they can work without fear. One aspect of security that seems to only increase over time is the notion of access, and how much you want to allow for your operations. Especially in the new normal of Covid-19, access is now pushed to the forefront of a manager's thinking concerning security.
One overlooked area in controlling access to your building is by way of a guard booth or shack. Sure, it can seem an afterthought, or possibly an expense not worth undertaking…..but to truly limit the access your facility gets, adding a guard shack is putting a secure solution on the frontlines of your operations, while also adding an engaging first impression to customers.
What can a guard shack give your facility?
Adding a guard shack is more than just showing you are serious about security. By choosing the right style, size and features for your booth, you can create a larger sense of control and protection for your employees, while reducing contact from outside visitors that can hinder operations or performance.
Control and protection
As your operation grows, your need to protect people and assets will probably also grow.
Controlling access and keeping unwanted guests or solicitors from "invading" your property is just one area that adding a guard booth makes sense. In the age of Covid, where re-organizing your floor to keep employees distanced is important, ensuring that visitors receive the same treatment is an ideal one for overall safety. You can choose whether you will screen for certain items before visitors enter your facility, and also enforce rules in place designed to protect all employees.
A sense of professionalism flows from demonstrating you're serious about protection when someone pulls up to a guard booth rather than an open gate
This type of first impression can matters to visiting customers or prospects; guard shacks can let you control how your operation is perceived.
A central–and versatile–control point
A central point of contact for security is important: you want a place where your team can gather to work and plan. Instead of building an office for your security personnel, you can actually place an in-plant office or modular guard booth anywhere you need, to get the same effect. This makes guard booths versatile — they can be anything from a video monitoring station to a simple checkpoint.
Flexibility for now and future protection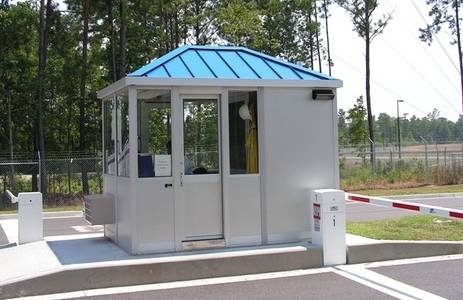 Guard booths have many options and features designed for a perfect fit. One of the biggest benefits is flexibility–you can easily relocate or upgrade modular booths. Whether they need a second floor, a bathroom, a break room or a kitchen (kitchen? yes a kitchen) it's all possible. With the variety of paint, window and door options available, you can create a guard booth that can match your existing facility.
Like most modular structures, guard booths handle tough outdoor elements. They can be insulated and offer fire protection.
Placement and positioning
Guard booth placement can be handled in a number of different ways. For example, most choose to place their guard booths on the perimeter of their property simply because it helps to see who is coming and control which visitors are allowed in your parking lot. Want even more protection and control? Consider multiple stations placed throughout the facility, each of which can serve as a relay to help determine what is happening around the facility. Guard booths can serve as your eyes and ears while keeping people safe.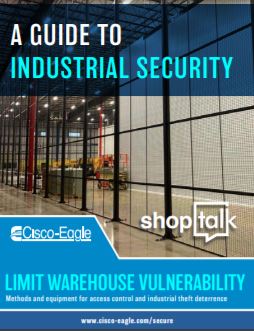 Download Our Industrial Security Guide
Every facility fights a constant battle to keep its equipment and product safe and secure from theft. You want to maintain access for high-value items while also limiting availability to only those that really need to handle them. Our new guide to industrial security is here to help you find the right security options to fit your operations.
---
What can we help you with?