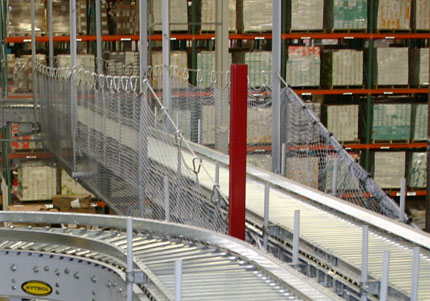 Conveyors are often installed overhead or suspended from the ceiling to help conserve floor space or to interface with mezzanines or platforms. This may create potential fall hazards. Loads can fall from inclined conveyors as they are conveyed up or down, or be subject to other factors that can cause a fall from an elevated line. Even on a floor-mounted conveyor, a spill can split a case, land on an order pickers' toes, or damage inventory.
---
This article is part of a series of articles on
Falling Item Prevention
. Click on a link below to view one of the other articles.
Conveyors and Falling Item Prevention
---