RMI Announces R-Mark for Welded Wire Rack Decking
Certification for load bearing components is critical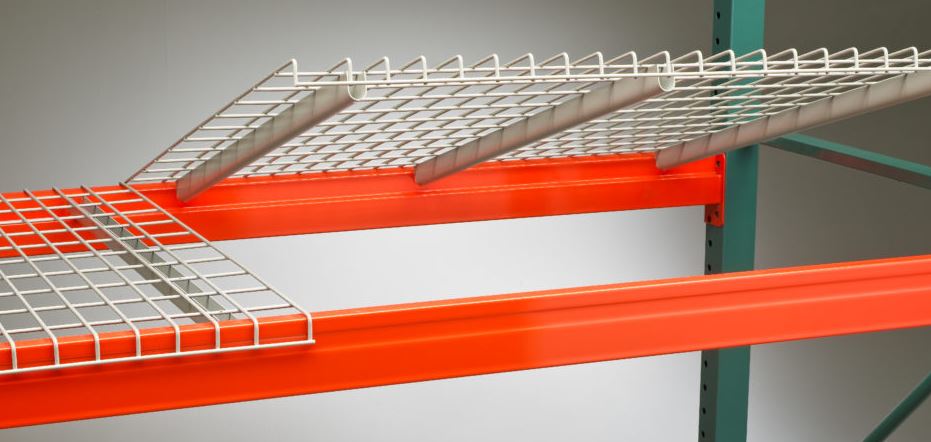 The Material Handling Industry of America recently announced that the RMI (Rack Manufacturers Institute) has certified several manufacturers of wire rack decking "R-Mark" compliant, meaning that these companies have conformed to the Institute's testing and utilization standards.

What is R-mark?
The industry developed the latest and most comprehensive consensus documents ANSI MH16.1 – 2008 – Specification for the Design, Testing and Utilization of Industrial Steel Storage Racks and MH26.2 – 2007  – Specification for the Design, Testing and Utilization of Welded Wire Rack Decking. Members of RMI voluntarily choose to conform to ANSI MH16.1 – 2008 and MH26.2 – 2007 and any successor document(s).



The R-Mark Certification Process is administered through a panel of independent USA Registered Professional Engineers. It's here to ensure that rack components can meet the industry's rigorous process for certification and usage in warehousing applications.
The certification process
The manufacturer must demonstrate a working knowledge of ANSI MH16.1 – 2008 and ANSI MH26.2 – 2007 including delivering evidence of various physical tests needed to compute appropriate load tables
Upon satisfactory completion of the Certification Process, the submitter is awarded a license to apply a unique registered R-Mark to designs
The R-Mark is only applied by a USA Licensed Professional Engineer along side of his or her PE Seal
Cisco-Eagle's inventory rack decking from Nashville Wire Products is R-mark certified. Contact us for questions about your rack project.


Tags: industrial storage, Material Handling, Pallet Rack, warehousing, wire decking
---
Scott Stone is Cisco-Eagle's Vice President of Marketing with more than thirty years of experience in material handling, warehousing and industrial operations. His work is published in multiple industry journals an websites on a variety of warehousing topics. He writes about automation, warehousing, safety, manufacturing and other areas of concern for industrial operations and those who operate them.
What can we help you with?