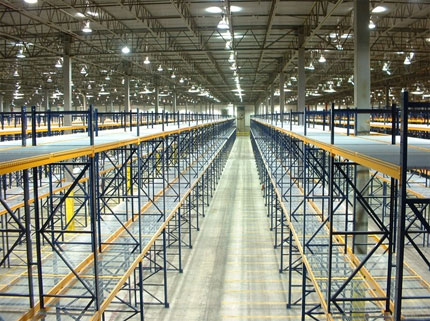 Structural vs. roll-form racks: which fits your application and operation best?
Roll-form selective rack is the standard for many industrial storage operations. It's the go-to rack due to its teardrop assembly, ease of use, and strength. Because it doesn't require bolts or other hardware (aside from a snap-on safety clip) to attach beams to uprights, it's a popular option for selective industrial pallet storage operations. But there is another option: structural rack with bolt-on beam/frame connections, higher capacities and rigidity.
Why would you use structural racks rather than roll-form racking?