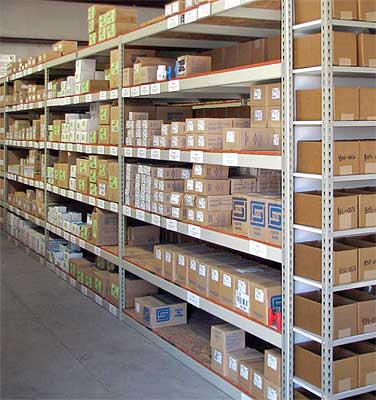 It's common to store large amounts of inventory on
industrial shelving
. The diversity of that inventory—bins full of parts, boxes of varying weights and other odd loads—can contribute to the dangers of falling product. Shelves are accessed frequently and by a variety of people, meaning that every time they are loaded, unloaded, picked or bumped, a spill could happen. A falling shelf load could cause worker injuries and of course ruin your inventory. What can you do about it?
---
This article is part of a series of articles on
Falling Item Prevention
. Click on a link below to view one of the other articles.
Industrial Shelving: How To Prevent Collapses and Falling Products
---