How to Improve Order Picking without Automation
When you can't justify automated systems, what are some alternatives?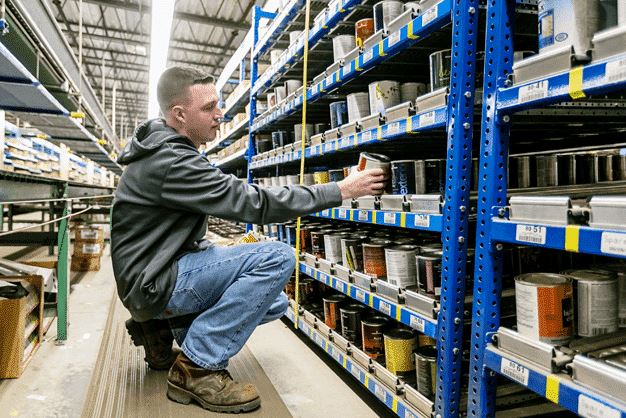 Cliff Holste at Supply Chain Digest (opens in a new window) has a good piece on ways to improve picking productivity.
Distribution centers will benefit from emerging automated case picking technologies, but those don't fit for every operation, at every level. They're also expensive upgrades, so your ROI has to be considered as well.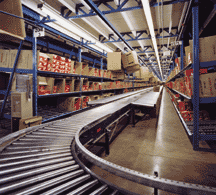 Holste offers these tips for improving without automation:
Segregate Single-Line Orders. You can pick single-line orders in larger batches because no consolidation is required. They can be picked right into a shipping box and skip the packing/sorting area entirely. If you're picking a significant number of these one-item orders, it makes sense to create a separate process for them. As Holste mentions, for case orders, operators can pull a full pallet then apply shipping labels to each case.
Lot Sizes of one for retail distribution. Processes that reduce or eliminate inventory at the store level can wreak havoc at the DC. Piece picking accomplishes a great deal for the retail outlet, and there are ways to synchronize if for the retail distribution center. "Before we had sophisticated warehouse management systems to optimize DC operations," Holste writes, "warehouses and back rooms were often arranged by product family or by vendor, and often in part-number sequence. Perhaps you can use similar methods now to optimize product flow to the store shelf."
Look for Family Groups. For multi-line orders, your order-pickers can often complete an order on a very compact and short picking path. Sometimes, that's a matter of circumstances. How can you make it the rule, not the exception? According to Holste, one way is to examine how customers place orders when you slot pick faces. This is an analysis that may take some time to complete, and that might fly in the face of product slotting by volume, but could reduce "walk time", the biggest enemy of productivity in any picking operation.  The shorter that path, the better.
Pick the little stuff first. If you pick everything simultaneously, full cases will hit the shipping dock before the rest – obviously because open case picks take more time and labor. They're slow. You really don't want a situation where the cases are waiting on the each picks. Holste recommends picking the small products in advance and staging them in carton flow racks. When that's done, start the case picking and let the smaller picks lead the cases.
Obviously there are other methods available, and obviously automation is the answer for many operations. But as you move forward, utilizing smarter techniques can improve your operation, even in an automated setting. Visit Holste's article for more explanation of his methods.


Tags: distribution center, order fulfillment, Order Picking & Fulfillment, Warehouse Management, warehousing
---
Scott Stone is Cisco-Eagle's Vice President of Marketing with more than thirty years of experience in material handling, warehousing and industrial operations. His work is published in multiple industry journals an websites on a variety of warehousing topics. He writes about automation, warehousing, safety, manufacturing and other areas of concern for industrial operations and those who operate them.
What can we help you with?