Modex Interview Series: UNEX
UNEX President Brian Neuwirth offers insight on the Future of Manufacturing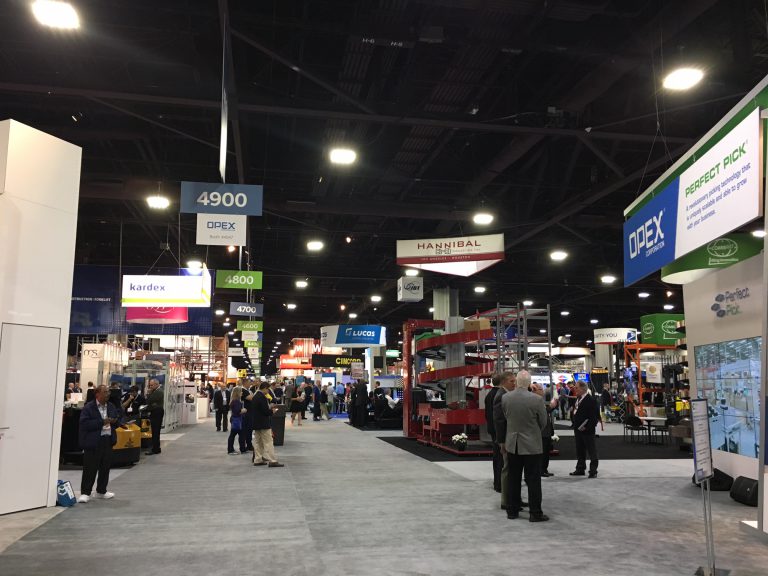 At Modex 2016 in Atlanta, we had the opportunity to sit down with Brian Neuwirth, President of UNEX, for a wide-ranging discussion on the state of manufacturing. He shared his insights on key issues facing the industry from improving customer experience to addressing the skills gap.
Cisco-Eagle: What trends are you seeing that are shaping the manufacturing industry?
Brian: Right now, automation is big and there's a lot of ways that you can automate. Everybody is trying to get manual processes out of the equation and that's mainly in the larger facilities, big manufacturing centers and distribution centers.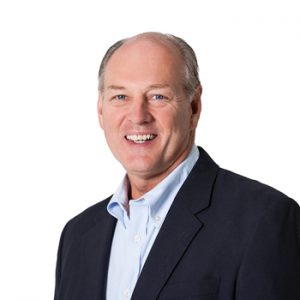 At the same time, companies want to get closer to consumer. At a basic level, companies are asking, what does my customer want? How do they want to receive it? How long are they willing to wait? To address these issues, we're seeing the development of what we would call "omnichannel" areas, closer to the consumers.
We're seeing portions of retail stores be converted into a mini distribution center where the product can be closer to the consumer.
From a manufacturing point, additive manufacturing or 3D printing is starting to be used quite a bit in prototyping, quite extensively in prototyping, actually, which in fact we do at our facility. Bigger companies are actually using 3D printing to make products.
Another major trend right now is what I would classify as software. A lot of what's going on in the companies that have significant automation is the development of software that's designed to improve operations. If you go to the big players, you're going to find out that they're hiring a lot of engineers and the majority of them are software engineers instead of industrial engineers or mechanical engineers.
Cisco-Eagle: How do you think the Internet of Things will impact manufacturing over the next few years?
Brian: The concept is that eventually all mobile devices can be connected. I just went to a session the other day and they said by 2020, through your mobile phone, there would be 50 billion connections. On the one hand, I think it raises some cyber security concerns. On the other hand, IoT will allow people to do more predictive analysis so they could use their data and set up their algorithms and be able to get information on the fly.
Theoretically, I could take out my phone and find out if I'm behind or ahead of schedule for today's production. I could even go deeper and say, "How's line one doing? How's line five doing?" I don't know if that's too much data or not, but if you wanted to take a deep dive into your operations, you can get that. The result will be the ability to make a lot of good decisions on the fly.
Cisco-Eagle: To have the insight and to be able to dig deeper to really find out what's really going on in a facility is invaluable to improving efficiency within an operation. Earlier you mentioned customer experience, can you tell us what UNEX is doing to help customer provide a superior experience?
Brian: Our focus is order picking solutions and a lot of it involves manual processes, so we're really good if you have 15,000 to 20,000 square feet, we can set up a very efficient way to pick those orders.
We're also very good on integrating in bigger systems when you have goods-to-person. So we'll create structures for very efficient picking, get your pick rates up, condense your inventory doing all those things. Our charter as a company is to move toward more integrated systems and I think that will be a place where, between the manual and integrated systems, we can serve the markets well.
Cisco-Eagle: How do you see the manufacturing skills gap affecting the industry?
Brian: In the past, manufacturing was the biggest multiplier for the economy. If you bring a manufacturer in, they'll hire 40 people just within their own company, but now there's more trucking business, you're buying more materials…so all these other areas add people. So, it will be interesting to see how that plays out. What kind of jobs will be available or not be available in the future? Right now though, we do have a big skills gap, especially in manufacturing.
Cisco-Eagle: What are you doing to address the skills gap? Are you doing anything besides automation, in terms of recruiting or different training tactics?
Brian: We are. We're working on different training tactics. At UNEX, we concept, make and bring to market our products. We also have an older workforce that's been with us, served us well, and as of now, they're getting ready to retire.
We've refined our hiring and training practices to prepare for this eventual turnover. Six months ago, we brought in eight people. We trained them on our machines – our senior people trained them – and we kept four of them. And so now they will take over as these retire. That's what we're doing directly.
Indirectly, I'm on an education work group here at MHI, on the board of NJBIA, which is working with the New Jersey legislator in workforce development issues. I found that in New Jersey, where we're based, a lot of the county colleges have done a good job in developing training programs. We're also helping to develop machinist, welding and other programs for skilled jobs.
Cisco-Eagle: What are some of your key takeaways from MODEX this year?
There is a lot of buzz here at Modex; a lot of energy on this floor – a lot more than there was two years ago. The conference itself is a lot larger and they're saying that they may even have more floor space two years from now in 2018, which is a good sign.
Cisco-Eagle: That's good news for the industry as a whole.
Brian: Yes, I think here there is enough confidence that people are investing. I think there is a big disconnect between the job market and state and Federal governments. I think that is changing. People aren't offshoring like they used to. I also see that our educational system is starting to focus a little bit more on the practical side and colleges are realizing that they need to provide an education that makes graduates employable.
It's an exciting time for the industry. Spend some time in an automated plant and there's a lot of big data. There's a lot of analytics going on. There's a lot of stuff going on that is really exciting. And even our small facility, there's stuff going on that's exciting and so I think that's good. I'm pretty positive going out of here.

Tags: internet of things, Manufacturing, skills gap
---
Scott Stone is Cisco-Eagle's Vice President of Marketing with more than thirty years of experience in material handling, warehousing and industrial operations. His work is published in multiple industry journals an websites on a variety of warehousing topics. He writes about automation, warehousing, safety, manufacturing and other areas of concern for industrial operations and those who operate them.
What can we help you with?